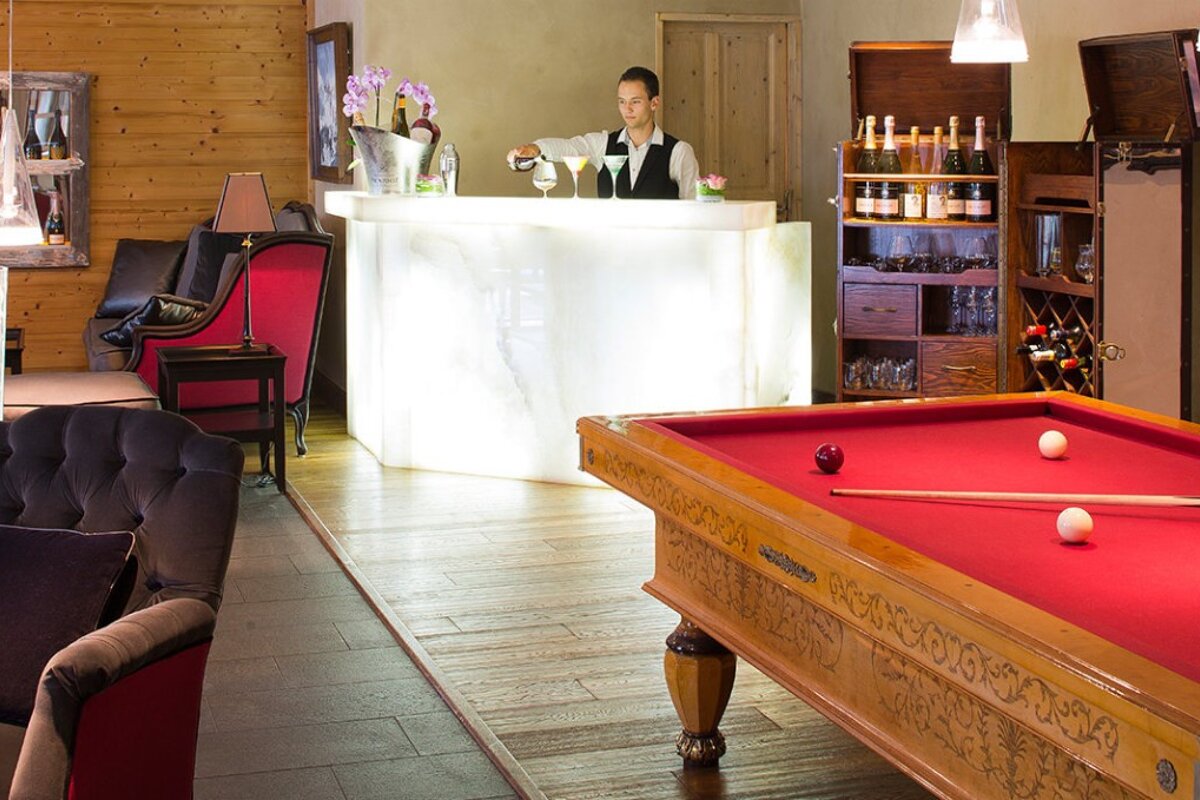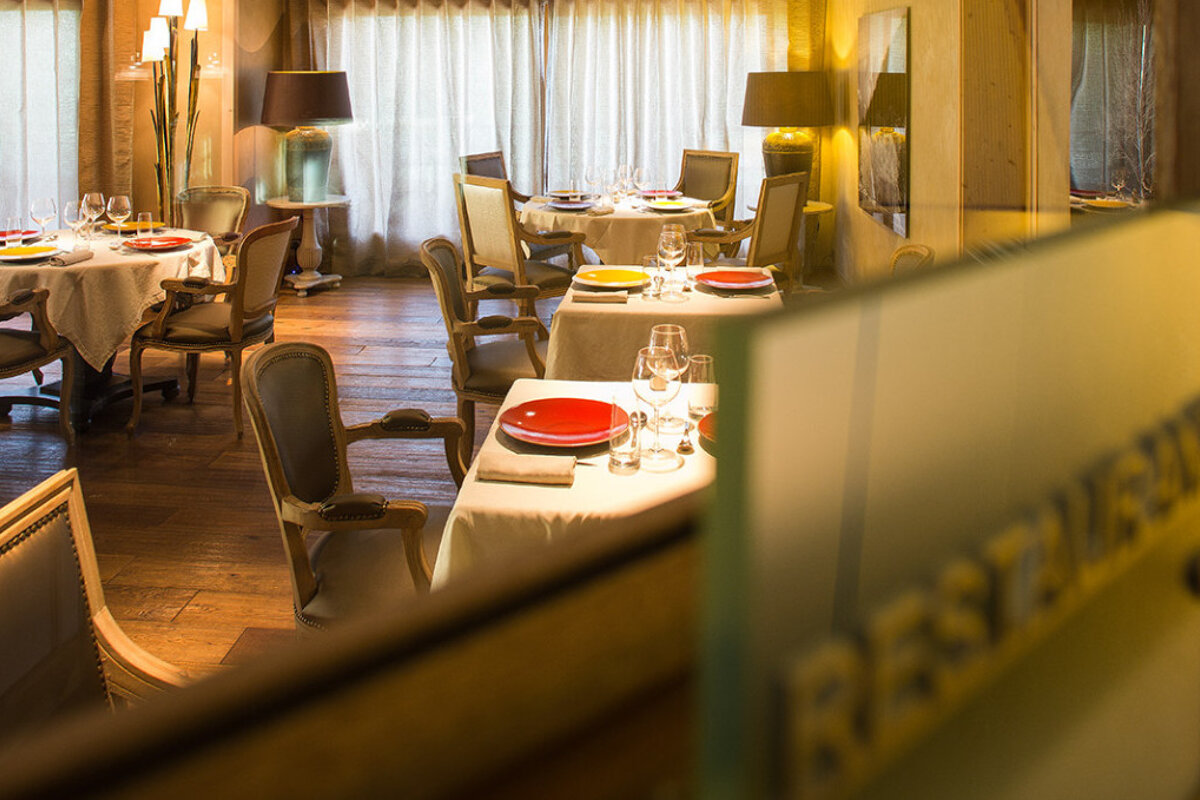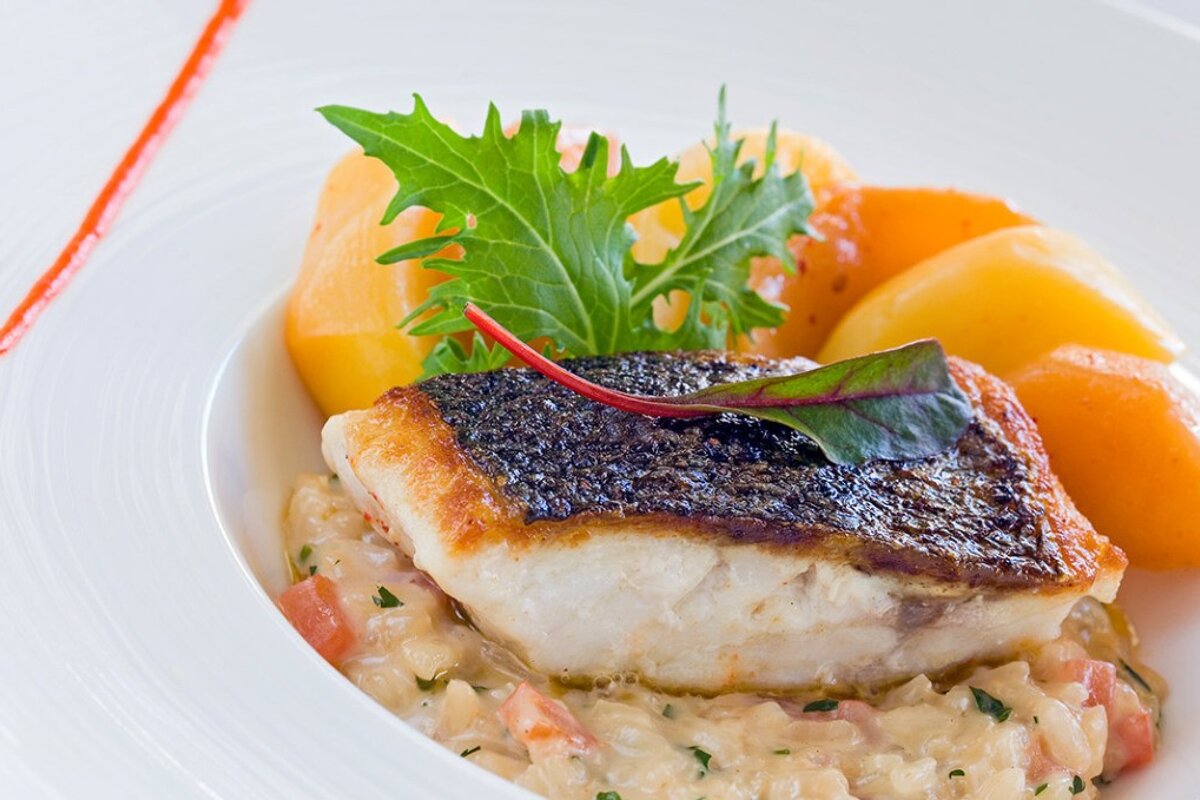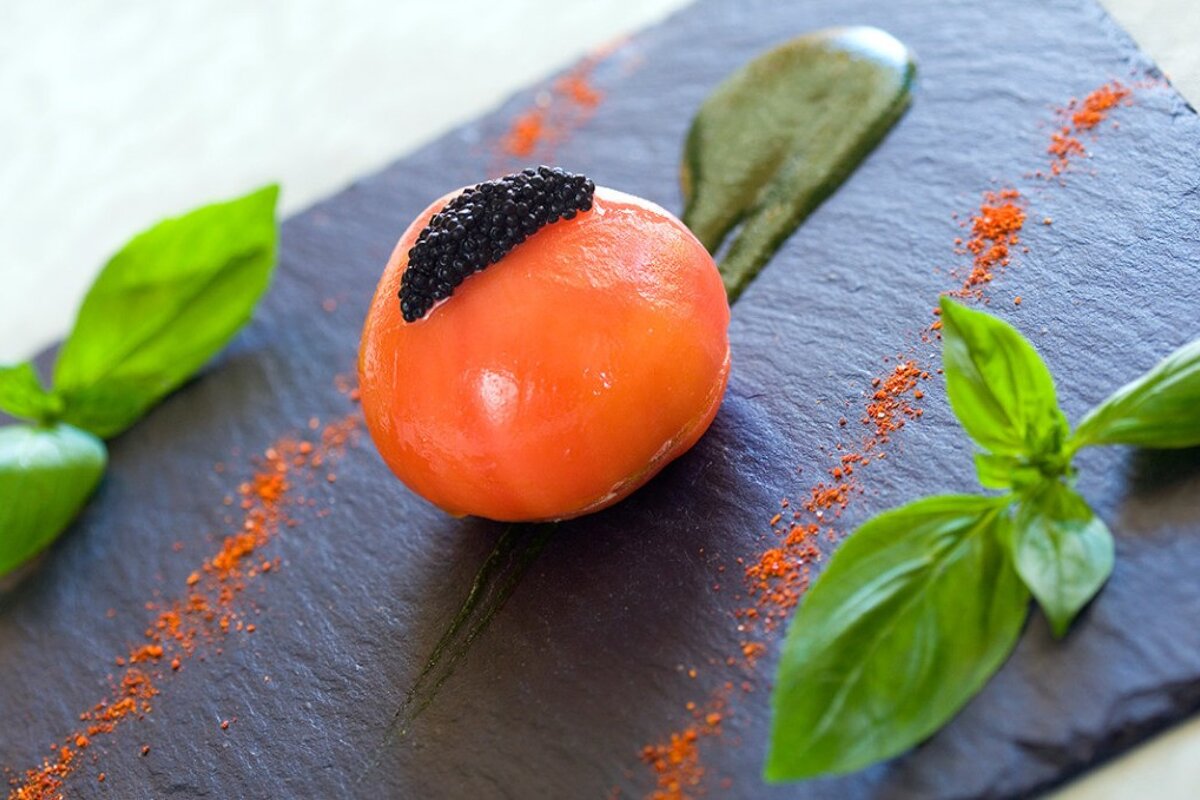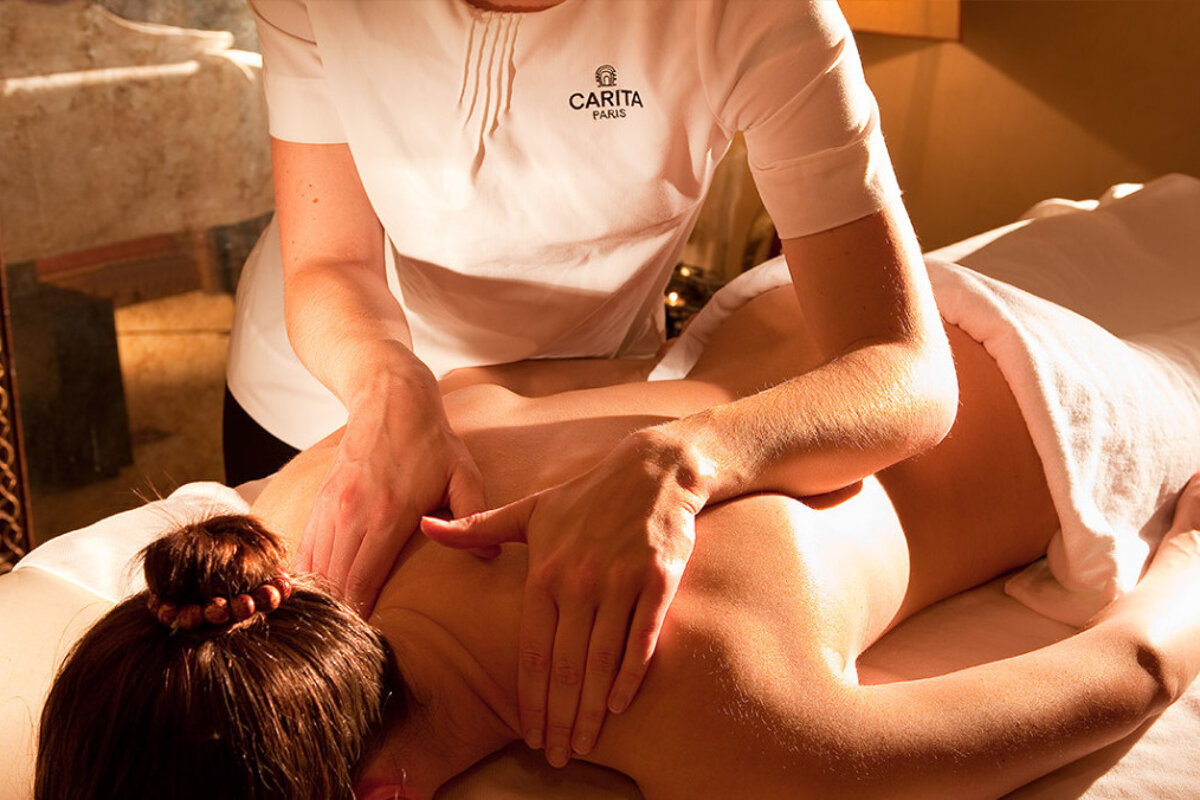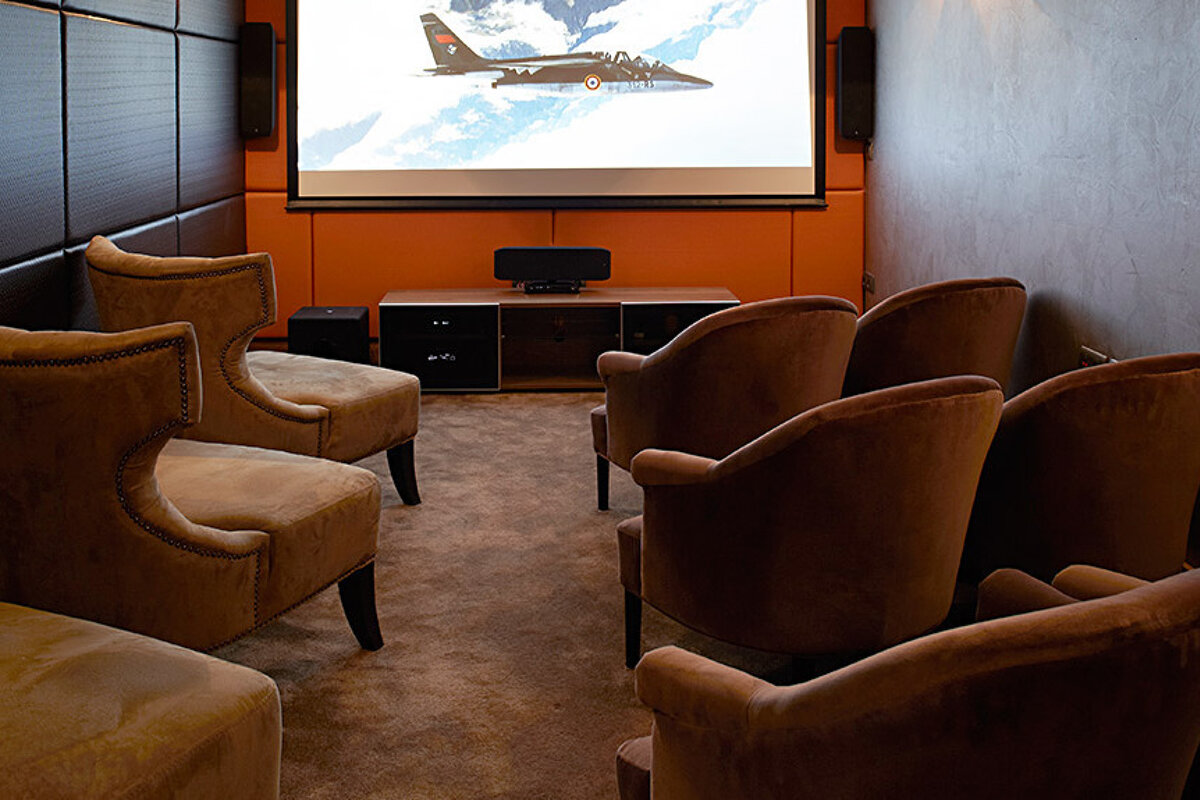 L'Helios Hotel, Meribel
Contemporary alpine hotel on the pistes with an excellent restaurant & spa
This hotel offers you a little slice of heaven and a warm and attentive welcome to the largest ski area in the world. Elegance and comfort are the keywords here and each suite is decorated in a contemporary but comfortable style and is equipped with the latest technology.
All rooms include flat screen TVs, Blu-Ray player, free WiFi access and many also have balconies with fantastic views over the resort.
The hotel is situated right next to piste so guests will have ski in/ski out access. It makes it the perfect place to stay for those that are keen to skiers and want to maximise their time on the slopes.
After an active day on the mountain, guests can relax in the hotel's wellness area. It offers a wide range of massages and beauty treatments using the finest Carita products which will leave you feeling soothed and refreshed. The indoor swimming pool and spa area is the ideal place to revive tired muscles after a day on the slopes.
Reviews
30 verified reviews by
Watch this
Worth knowing
The Duplex Suites are great for families.
The Pool
The hotel spa area has a heated circular infinity pool with massage jets that is ideal for relaxation. They also propose a range of personalised treatments for and body.
The Bar
The lounge bar is a great place to relax and take advantage of a musical ambience in a cosy and elegant setting. The bar includes a log fire place, comfortable arm chairs and sofas, a billiards table and a superb selection of the best wines in France!
The Restaurant
The hotel includes a fantastic restaurant which serves a delicious menu of local and international dishes; their fresh seafood and homemade desserts being amongst the most popular dishes on the menu.
Visitor comments
"Finally a spacious, modern top quality hotel in Meribel." - Trip Advisor
"The rooms are beautifully designed and high end materials are used throughout: the towels and sheets are luxury quality, bathrooms are tiled with slate and the decor is elegant. The views of the valley of Meribel are gorgeous (we had a view from the bed). The owners went out of their way to makes us comfortable, including offering a complimentary massage and spa (also very nicely designed) session as a welcome gift. The clincher for this hotel is the fact that you have ski rental in house run by an extremely helpful and knowledgeable man who puts your skis out into the snow so all you need to do is stroll down, step on and go (ski in - ski out) Highly recommended!" - Trip Advisor
"The rooms were huge, stylish and well-equipped, the view from the huge balcony of ours was stunning. The cosy bar area and fireplace were very welcoming. Eric in the in-house ski rental shop was one of the nicest, friendliest and most helpful individuals anyone could wish to meet. It's genuine ski-in/ski-out and right in the middle of the largest ski area in the world, where we had 7 days of sun on top of fresh snow: brilliant other than the crowds on the bottom slopes at 4:30pm, which one can hardly blame on the hotel when it's UK half term week. Reception staff were polite and printed documents for me without charge, the maitre d' in the restaurant was warm and caring." - Trip Advisor
"We just returned from a short trip to L'helios. I am not sure why the hotel doesn't have 5 stars - other than the lack of bottled water perhaps? We too found this odd and kept buying water from the bar to be taken up to our room. We travelled as a family of 7 and had two duplex suites interconnecting which were perfect. Really nicely decorated too. As a previous reviewer said, Eric was the total highlight of this trip! Totally charming, great fun and goodness - so helpful! I was there with 4 kids - all under 6 - and he prepared everything before I had even asked - nothing was too much effort for him. I have to say - I wish all hotels had an Eric! My children thought he was superb! Restaurant was nice and food was pretty good. Although I too agree that the bar could do with some 'bar food' options - club sandwiches, great salads etc - to make a more fun atmosphere. But then, I find food very limited in its options in the Alps anyway. The bar is a gorgeous space. So well designed. Laurent, the owner, drove my husband - who couldn't ski due to a foot operation - to meet us at restaurants and also helped again when I left my phone at a mountain bar! Truly a lovely place and I really hope the season goes well for them." - Trip Advisor
Contact
Address
Route de la Renarde, Chemin Durupt
73550
Location
Meribel - Centre, Meribel