Disabled Skiing in Meribel
Discover the top Meribel disabled skiing options
Méribel is a fantastic place to visit for people with disabilities, who can enjoy everything that it has to offer both in the town and mountains.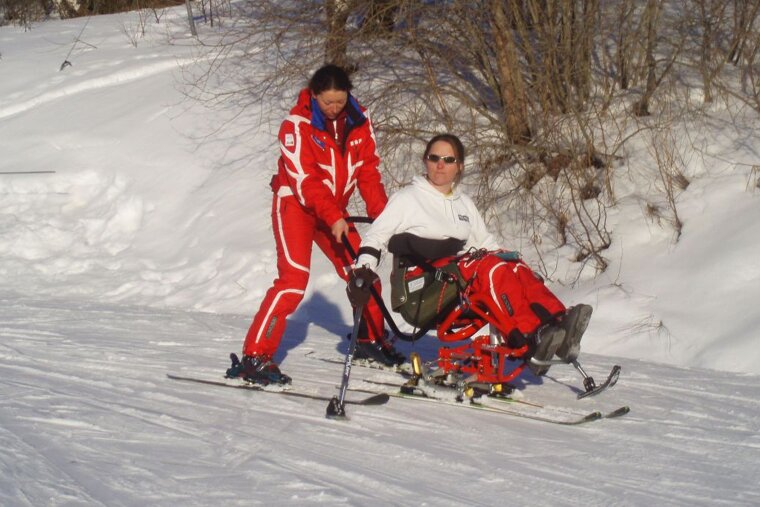 Adaptive skiing in Méribel
ESF Ski School Méribel are well equipped with Sit-Skis and qualified instructors to help you learn at the right pace, or to help you improve from your last experience. Lessons start from the beginner zone by the Altiport de Méribel (in front of the petit Chalet du Golf).
Both children and adults are catered for and the instructors are passionate about giving you the ultimate skiing experience, whatever your disability. You are advised to book at least 15 days in advance and then to confirm one week before arrival, to ensure that the most appropriate equipment is available for your lesson.
Depending on your needs you can use a Uniski, Dualski, Tandem Ski and Kart Ski. English speaking ski instructors who have experience with Down's Syndrome, hearing and visual impairments and sign language are also available.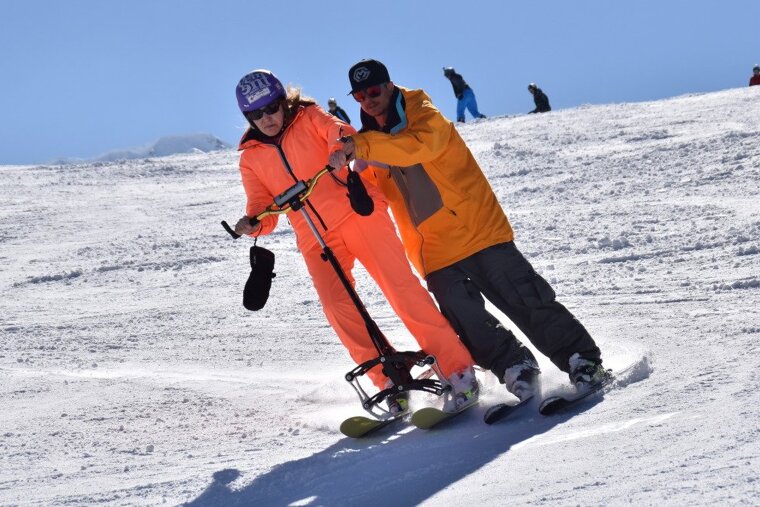 Disabled tourism in Méribel
Special facilities for people with disabilities are available on the mountain:
Courchevel - at the top of the Verdons gondola, toilets and a picnic room are available. A wheelchair is also available on request from operating agents.
Méribel Mottaret - at the front de neige, starting from the Pas du Lac gondola, toilets are specially equipped.
Méribel - The Olympic Centre sports complex has adapted changing rooms and toilets in the swimming pool, access to the spectator's area of the ice rink, bowling alley, tea rooms and kindergarten.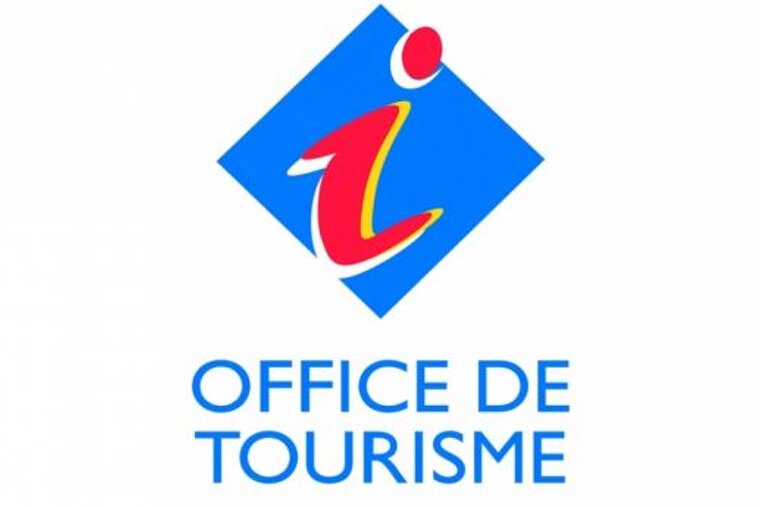 Disabled access in Méribel
Disabled toilets are available at la Chaudanne, Méribel and Méribel-Mottaret tourist offices.
The following buildings have disabled access:
Méribel tourist office (direct access via moderately steep incline, plus access via lift through tourist office garage/Salle de spectacle on the third floor).
Cinema located in Méribel-Mottaret tourist office building.
Town Hall Les Allues.
The shopping gallery La Chaudanne and Méribel-Mottaret.
The Olympic Centre where there is access via a lift from the disabled parking.
Parking with disabled spaces in the Three Valleys:
Courchevel: Rue de la Croisette right side (next to chalet Les Trappeurs), Place du Forum (in front of snow limit), Route de l'Altiport (in front of residence Balcons de Pralong), Rue des Tovets next to police station, Rue Park City.
Courchevel Moriond: Covered car park les Cimes Blanches, Main Street (next to the ski bus stop, upward direction, outside the building facing the Ceylan and next to Schuss and in front Pharmacy - limited to four hours), in front of Rond Point des Pistes Hotel.
Courchevel Le Praz: Main Street (parking des Peupliers).
La Tania: Resort centre car park.
Méribel Mottaret: Parking Ruitor Bas, Parking Ruitor Haut, Parking du Hameau, and Parking de Tuéda.
Lifts and Attractions in Meribel
The Three Valleys has around 40 ski lifts accessible to disabled users, giving you access to one of the largest ski areas in the world, no matter what your disability is. Those with reduced mobility as well as their companion/carer can benefit from a 50% lift pass discount upon presentation of proof of mobility reduction of 80% or higher. You must visit the lift pass offices at Méribel-Mottaret centre to purchase preferential rate passes, and they will be able to give you a ski area map showing disabled access lifts.
The Olympic Centre swimming pool has adapted changing rooms and toilets, spectator access for the ice rink, plus access to the bowling alley, tea rooms and kindergarten.