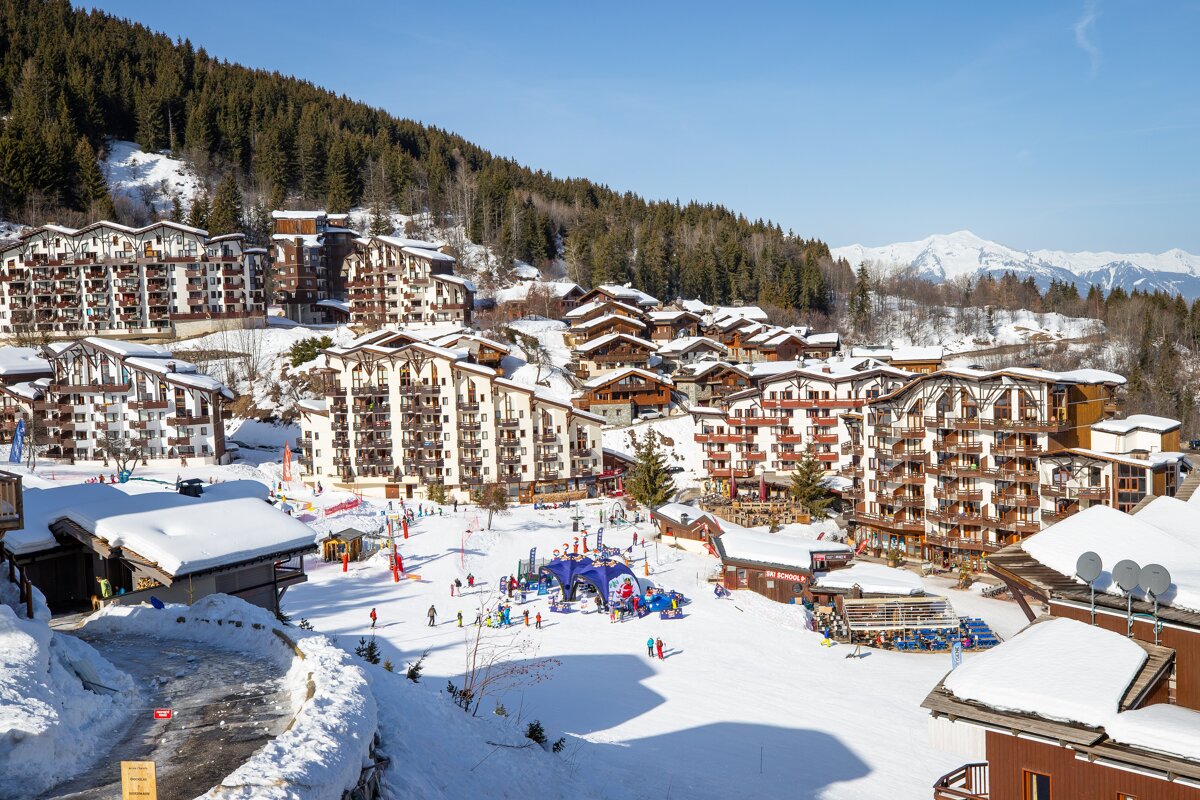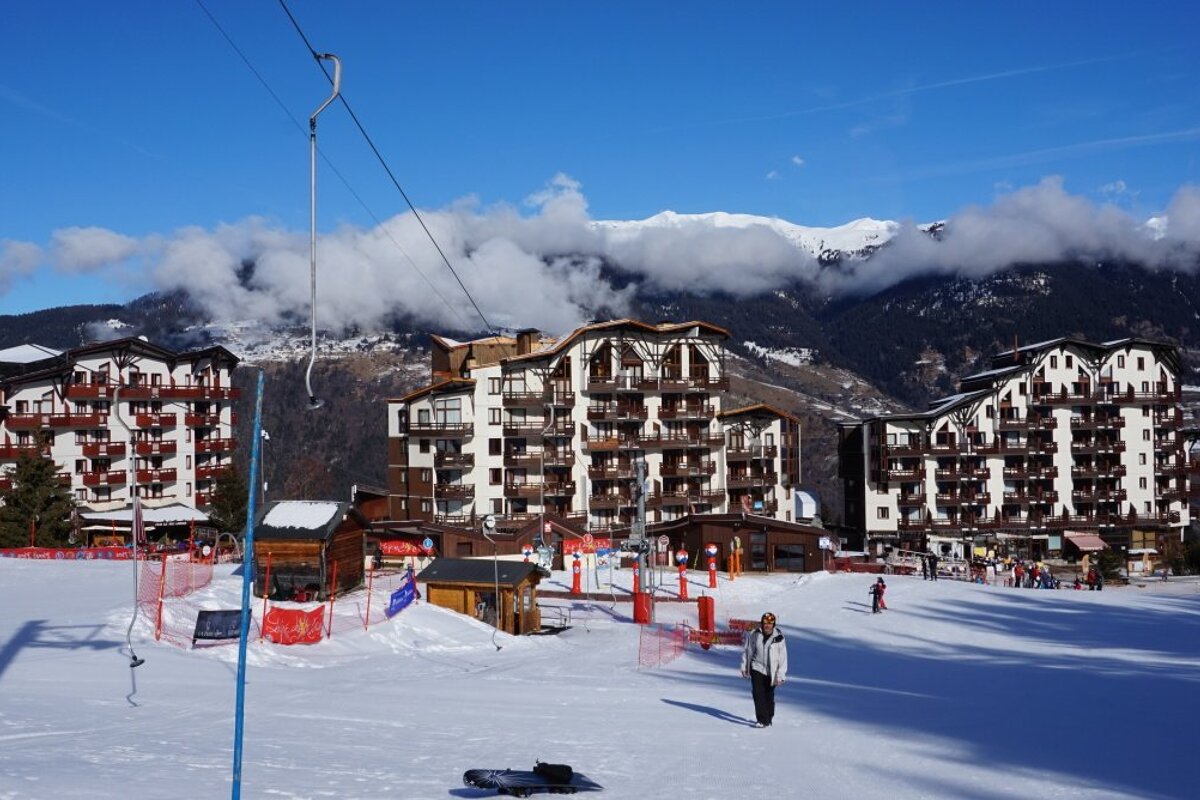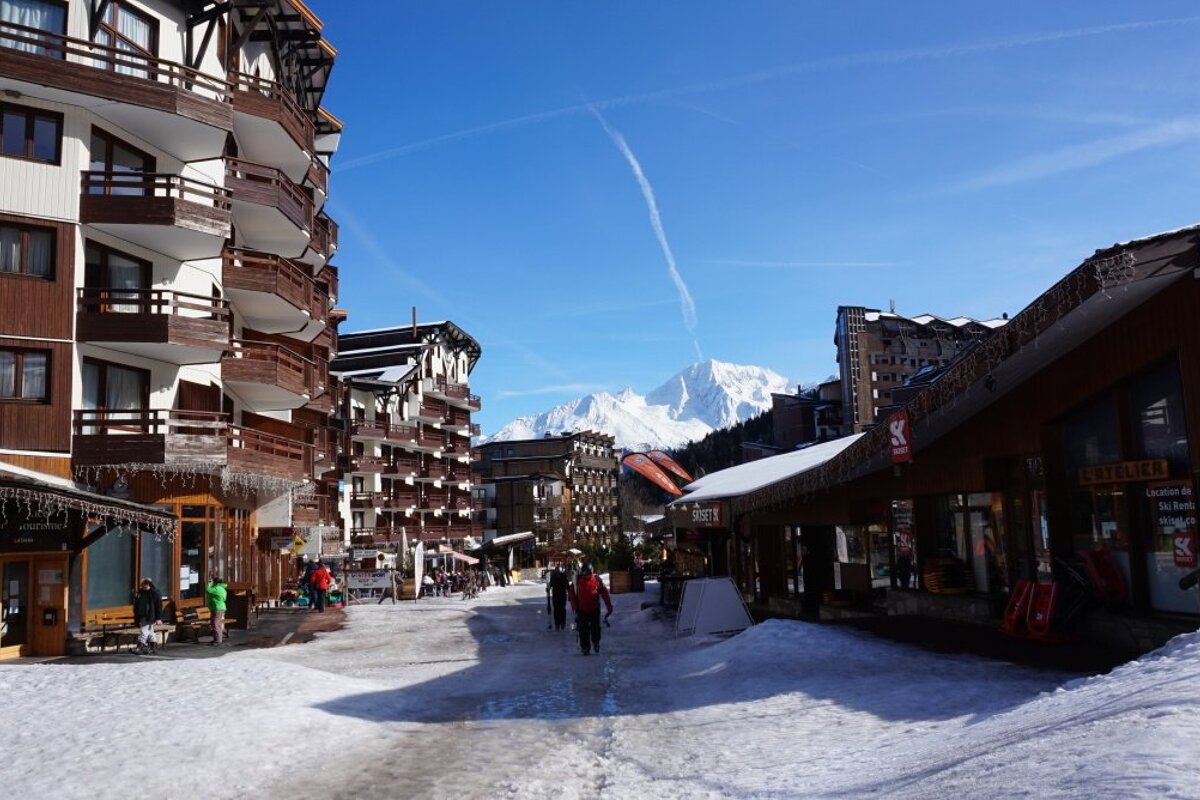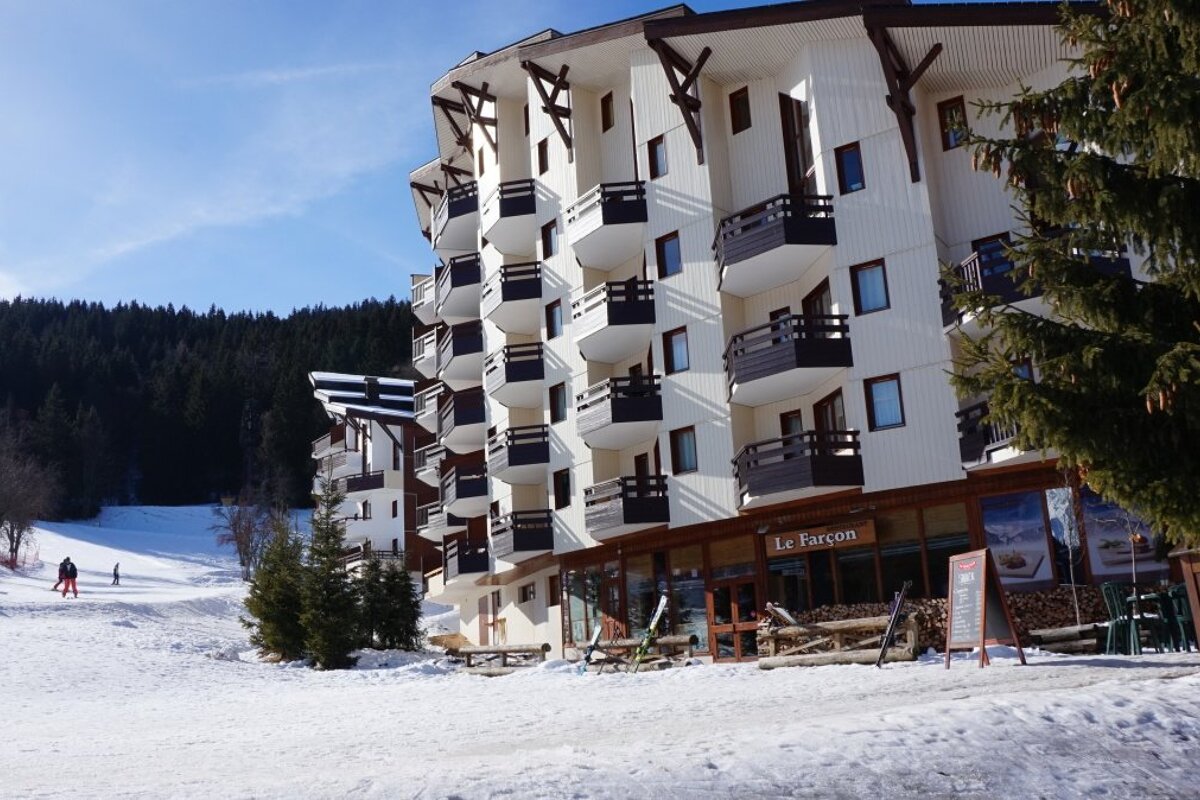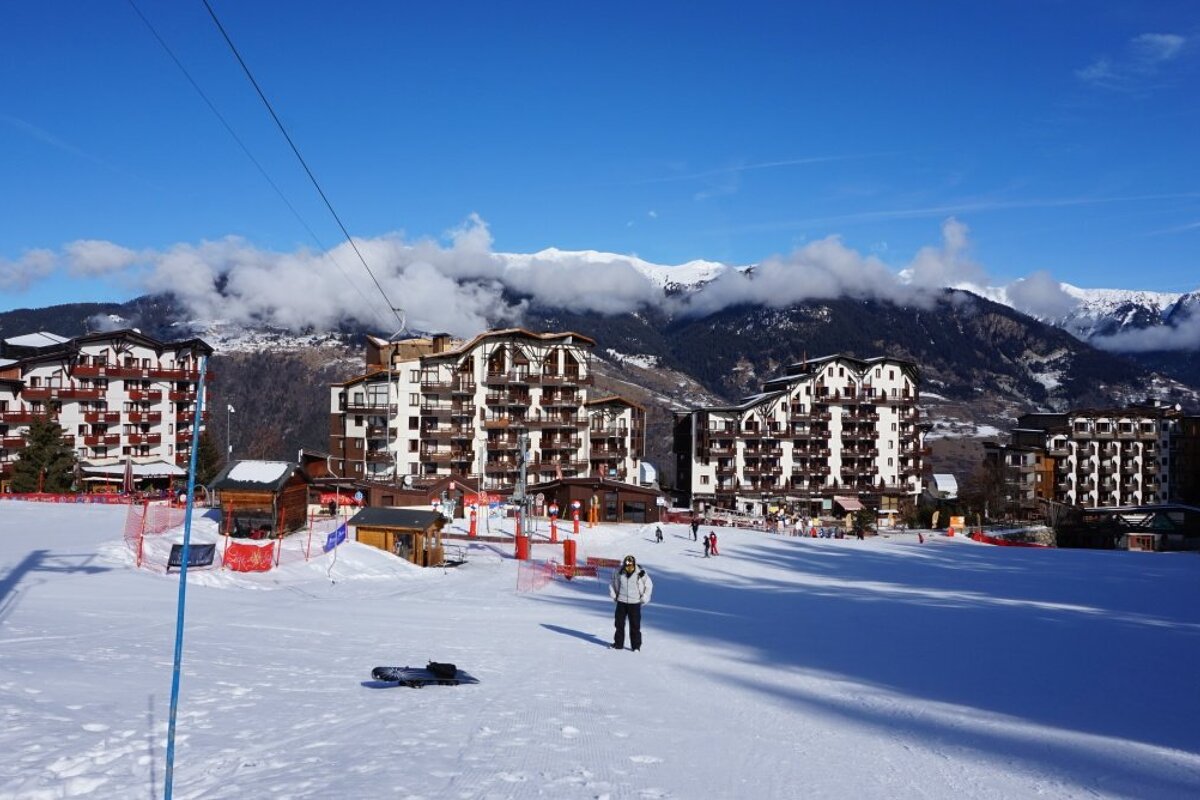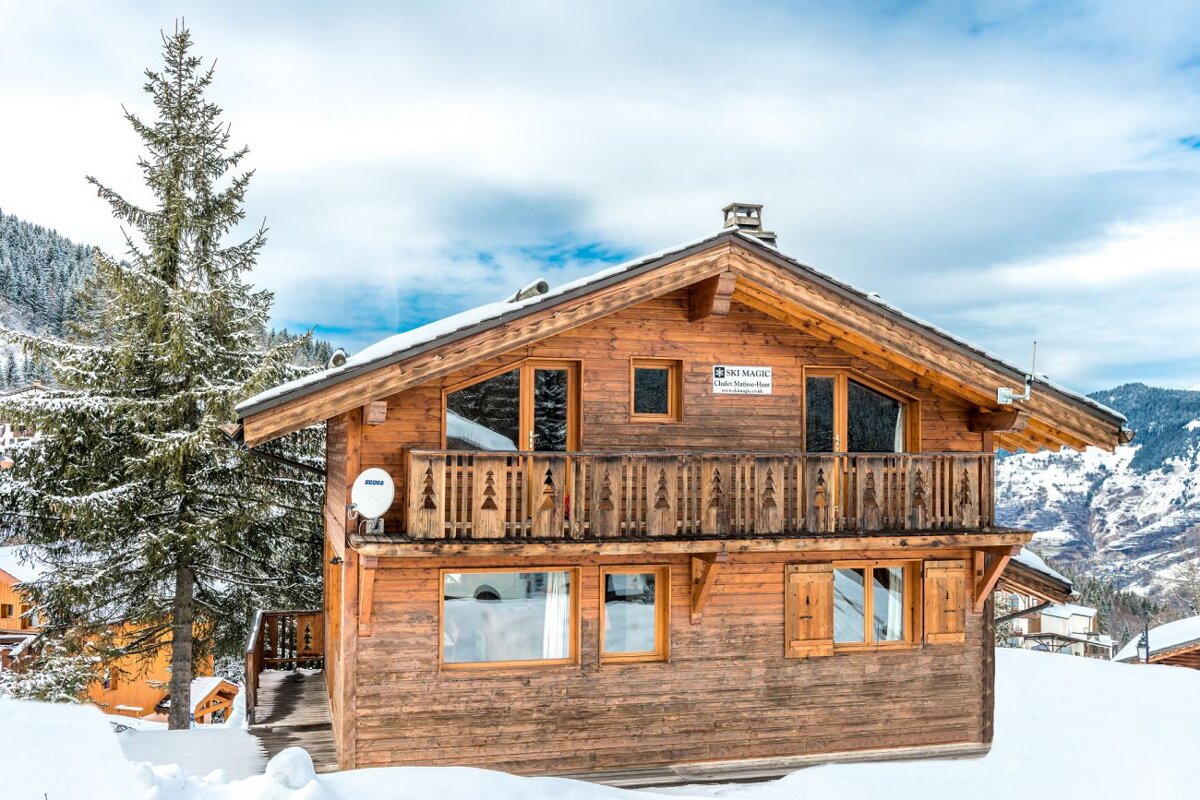 © Altivisual Richard Roberts
La Tania
A small family resort at 1,400m
La Tania is the most-recently built resort in Les Trois Vallées. Opened in 1990, it lies midway between its much larger neighbours, Méribel and Courchevel. Its traffic-free centre and convenient size make it especially popular with families.
Comprising wood-clad apartment buildings and traditional-style chalets and surrounded by spruce forests, it is more attractive than most modern ski resorts. It lies on a north-facing flank of the mountain, at the foot of blue and green runs, with a fast gondola lift into Les Trois Vallées ski area.
Services include bars, restaurants, bakery, supermarket, newsagent, sports shops, tourist office, medical centre, plus three ski schools and kindergartens.
Things to Do in [locality]
As well as skiing, winter activities in la Tania include sledding, night-skiing (during school holidays), exploring the walking paths, snowshoeing, cross-country skiing and paragliding. Summer activities include mountain biking, trekking, paragliding, tennis, clay pigeon shooting and swimming in the outdoor pool. The many activities in Courchevel and Méribel Centre are a 10-minute drive away. For children, there is a day nursery centre (four months to five years) and Piou-Piou skiing kindergarten (three to five years).
Dining in [locality]
Restaurants range from inexpensive pizzas and snack food (Le Chrome Bar and Snowfood) up to the Michelin-starred gastronomic restaurant, Le Farçon. British-run pub Le Ski Lodge provides familiar UK dishes while several mid-range family-run restaurants offer French/Savoyard cuisine. Le Bouc Blanc is a long-standing favourite on the pistes, reachable from la Tania by gondola lift.
Nightlife in [locality]
Several restaurants and bars offer happy hours, cocktails, live sports or live music most nights and theme night parties throughout the season. Serious clubbers will want to travel to Courchevel or Méribel for all-night fun.
Chalets in [locality]
Many attractive wooden chalets have been built in recent years, mostly in the Quartier des Chalets above the resort centre.
Apartments in [locality]
There is a wide choice of apartments in purpose-built blocks, mostly in the centre of the resort, overlooking the main piste and close to all services.
Hotels in [locality]
La Tania has two hotels and two residences that offer some hotel-style services.
Directions
La Tania offers easy access to both Méribel and Courchevel's ski areas, lying midway between these two major resorts. Fast gondola and chairlifts link with Les 3 Vallées ski area and skiers can return to the resort via green, blue or red runs, or by descending the gondola lift. Méribel and Courchevel can also be reached by car or taxi (a 10-minute drive) and a free bus runs every hour to all parts of Courchevel.
Location