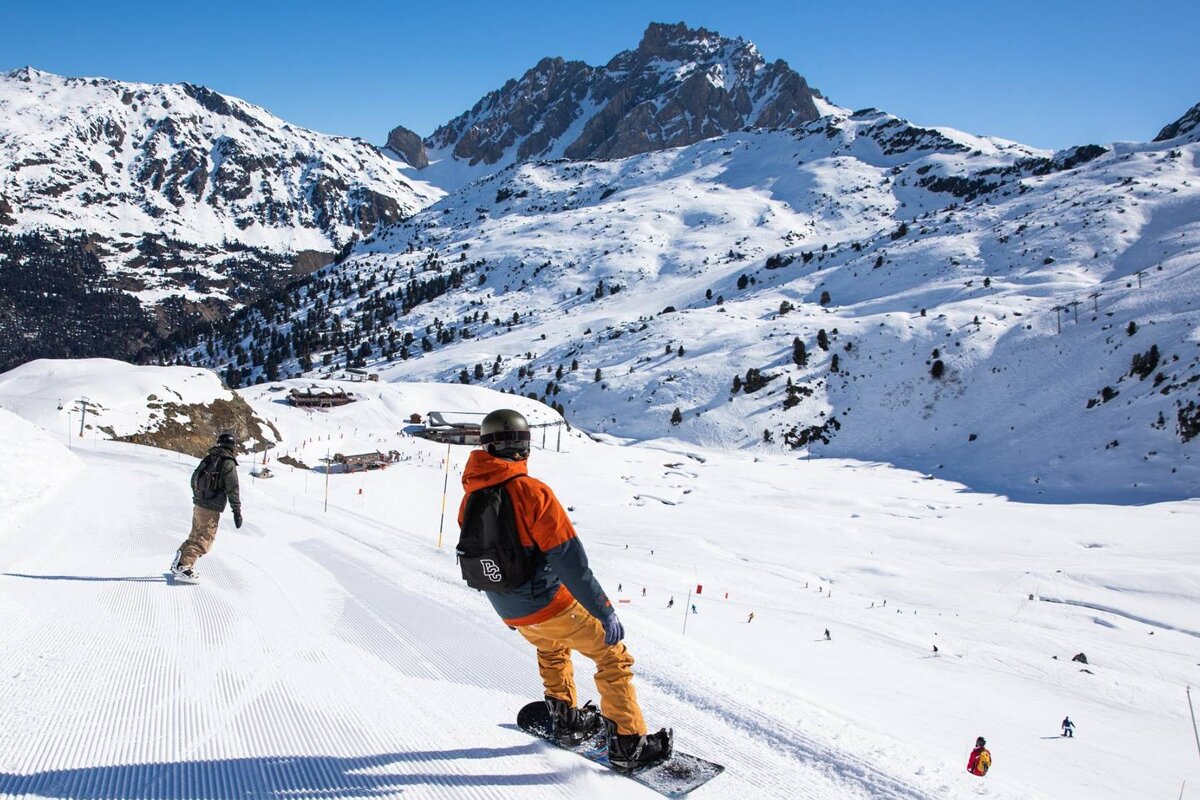 © Méribel, Coeur des 3 Vallées
What's new this Winter in Meribel
From the ski area to what's fresh in the resort
As winter takes hold in Meribel we take a look at all that's new in the resort and on the slopes
Early signs of snowfall here in The Alps are creating much excitement for the upcoming winter season. The ski industry here is raring to go and this winter looks like being an exceptionally busy one. Meribel ski area opens on the 3rd December and ski passes are on sale.
Having moved on from COVID, the good news is that the ski resorts are all going to be operating normally this winter, however the thing that may be on most people's minds is the current energy crisis. We have been following news from the ski resorts and whilst they are awaiting an update and directive from the government, the resorts, in the main, assure us that ski lifts will be running and the ski pass prices that have been published will remain in place. This current energy crisis is offering the resorts an opportunity to fast track many of their eco/environmental sustainable initiatives for example LED lighting, optimising the speed of ski lifts, the addition of GPS systems in the snow groomers for added efficiency.
Currently there are no COVID restrictions or regulations in place anywhere in France. Take a look at our COVID information page for the latest updates. (no longer being updated regularly)
Winter tyres
A reminder that it is now mandatory from 1st November to 31st March to have winter tyres (M&S marking, or all weather (4 season) tyres), OR at least two snow chains/socks in the vehicle when driving in the mountain regions in France, following a law introduced from November 2021
Watch this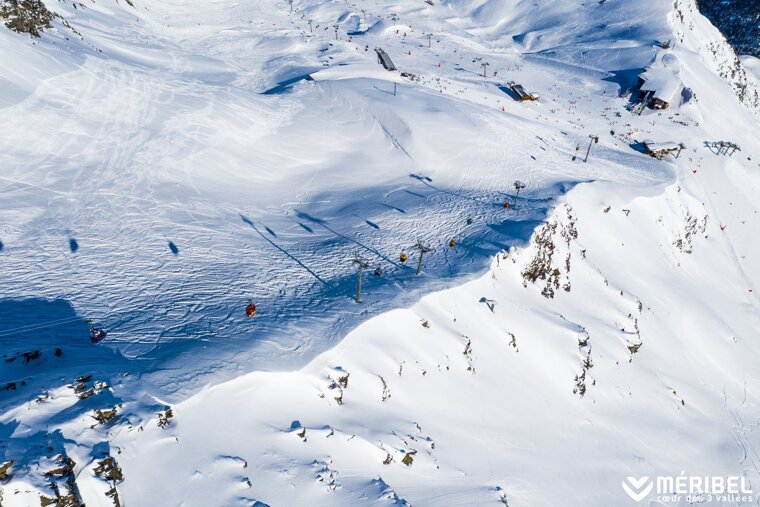 On the slopes
New Black
Meribel Mottaret gets a new black run - Ibex. Take the new Bouquetin chairlfit up to 2700 metres enjoying the views of the new run below! This magnificent black run has the "Vertical Xperience" stamp and features a steep, natural slope, a 600 metre long couloir and a 300 metre vertical drop - how's that for an adrenaline rush!
Piste des Inuits gets a new look
This fun area in Meribel the pistes des Inuits has a new identity, new activities and new additions. The run and it's village send you on a magical journey for the whole family.
Solar Power
The Sauliere Express gondola lift now houses a solar power station covering a surface area of 400 sqm. This is a unique mountain project for France, using cutting edge technology as these solar cells produce energy on both sides allowing them to absorb more light due to the reflection of the snow in winter.
New smartphone charging stations
Never miss a call or photo on the slopes in Meribel again! Pop your phone in a secure locked charging box, go for a few runs et voila!
These new charging stations are situated:
In front of le Mont Vallon
At the arrival stations at Plain des Mains and Plattieres lifts
At the departure station at the Bouquetin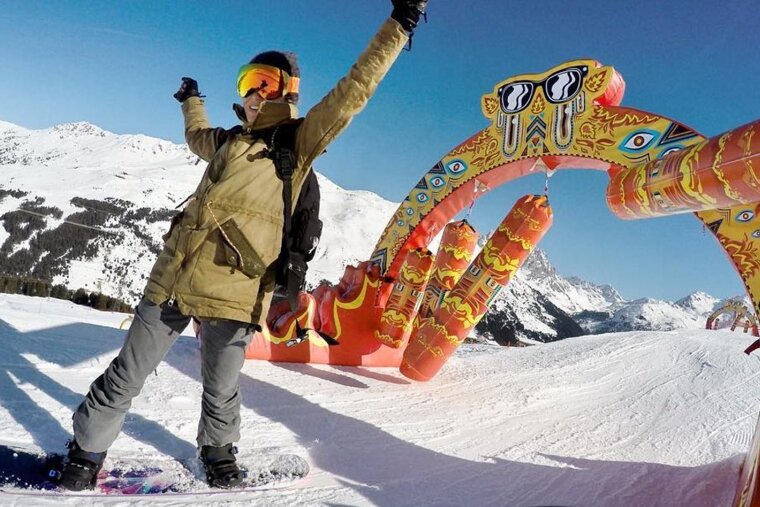 Kids and families
Meribel's Animal Trail
Méribel's Animal trail has long been a favourite with families, where kids can spot mountain animals and take part in wildlife quizzes. After many years, this much-loved area has had a makeover, with even more to delight little ones. Find it at the Altiport area, accessible on skis or on foot.
La Masse's Friendly Nature Park
La Masse's Friendly Nature Park, which also introduces children to local wildlife, has been expanded this year. Here they can take part in family challenges and have fun with the parallel slalom, frog tunnels and figures on the piste.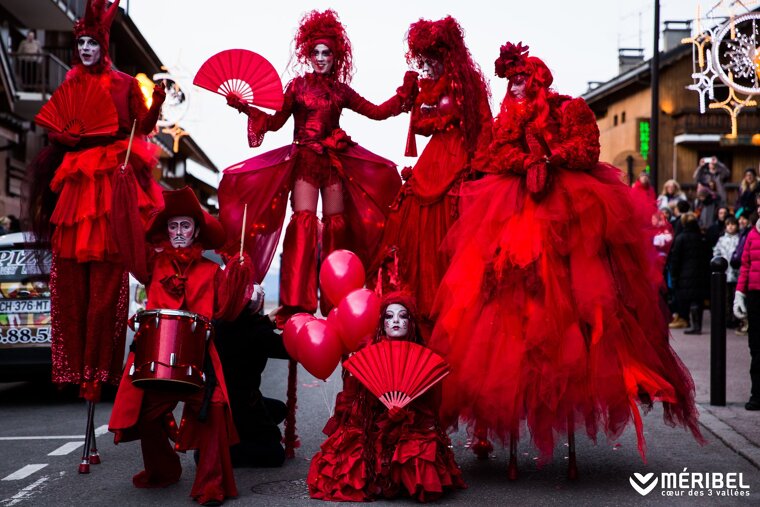 Events
Alongside high-speed ice driving races and New Year parades you'll find night time sledging, the FIS Alpine Ski World Championships, Sound Clash disco party, yoga and Enduro racing. These events and more are all in our Events Calendar