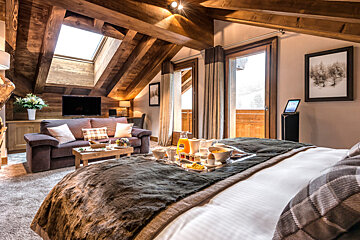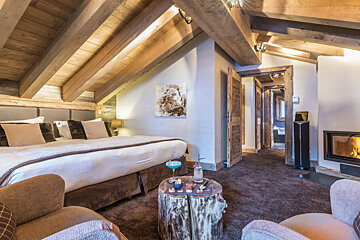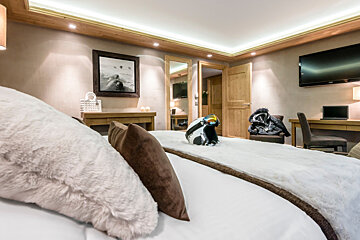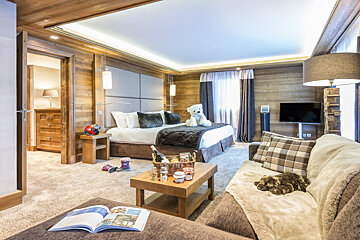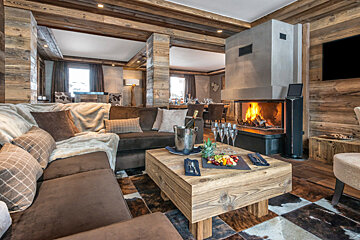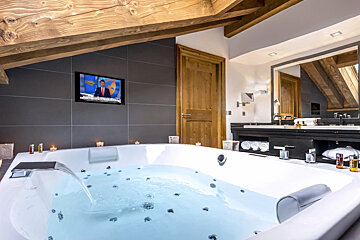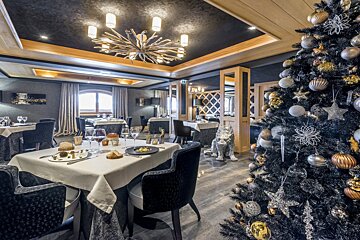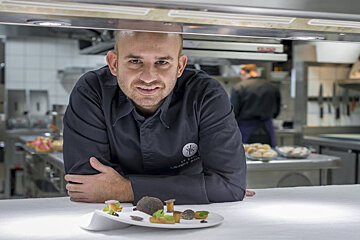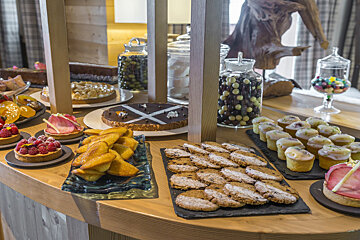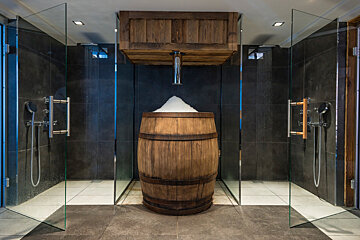 Le Kaila Hotel, Méribel
The first five star hotel in Méribel with an aqua-spa and fabulous restaurants
The combination of location, fine facilities and 50 years of know-how make Le Kaila an exceptional luxury hotel.
From the en-suite bathrooms all of which are equipped with Jacuzzis and steam rooms, to the use of beautifully crafted traditional materials alongside the most modern of amenities. The refined décor and use of muted tones creates a cosy but 'oh so chic' atmosphere.
They have three standards of rooms and five suites available ranging from 30m2 to 130m2, all decorated with natural wood and textured fabrics, cushions and finishes giving a smart, classic twist to the chalet-style interiors you see in a lot of properties in the area.
For further information or to make a booking please enquire directly or visit their website using the links on this page.
Reviews
45 verified reviews by
Worth knowing
l'Ekrin restaurant won its first Michelin star in 2015.
Who should go
With large family suites and direct access to the slopes this is the perfect place for a luxurious family holiday in the Alps.
The pool
Also in the hotel is the large (500m2) Nuxe Spa which houses an indoor swimming pool, aqua-gym, hydro-massage, six treatment rooms and is again decorated in chic natural colours with lots of stone and wood features. And if pampering yourself wasn't enough, then there are a number of high-end clothes boutiques selling top of the range clothing and ski gear.
The Bar
Open daily from 09:00 until 01:00, this is a place for you to relax and enjoy at any point of the day. From a coffee and the newspapers in the morning to a snack lunch or afternoon tea, an après cocktail or an end of the day whiskey, this cosy lounge bar has a relaxed and inviting atmosphere.
The Restaurant
The hotel has a dramatic looking Michelin starred restaurant where chef Laurent Azoulay creates dishes from local seasonal produce and provides you with his take on the traditional authentic mountain cuisine.
Visitor comments
"I can confirm that Le Kaila is a wonderful hotel, with all the services you can think of: ski-in/ski-out, on the main street of Méribel, in-house ski-shop, a nice swimming pool and a spa, a refined restaurant and the level of amenities in the room exceeds the best 5-star hotels I've stayed at in the last years. But most of all, I appreciated the staff, in every department: concierge; restaurant; ski-shop; room-maids." - Trip Advisor
"Firstly - truly exceptional piste access and service on and off the slopes. Really perfect - there was a MAN TO TAKE OFF MY SKIS. Can't tell you how amazing that was." - Trip Advisor
"We were upgraded on arrival from a standard room to a suite!!! It was like being in a mini chalet, with a gorgeous view onto the mountains from the balcony. We were welcomed into the room with a member of staff who gave us a tour of the hotel beforehand, and had fresh fruit and marshmallows to welcome us in the suite. The suite was vast, with a big bathroom and enormous shower. It had lots of little nice touches including an really hot furry hot-water bottle in the bed!" - Trip Advisor
Child policy
Children are welcome at this hotel and children under the age of two years old will stay for free.
Location