© Hotel Le Grand Coeur & Spa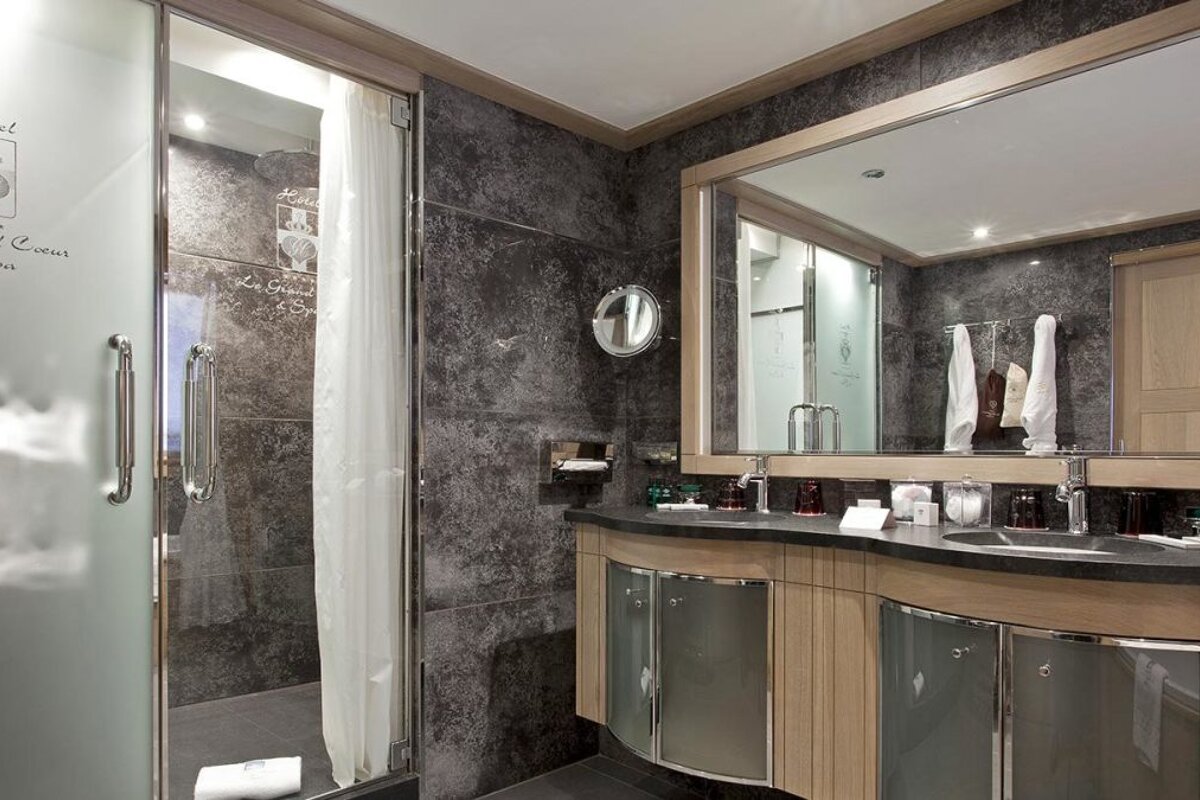 © Hotel Le Grand Coeur & Spa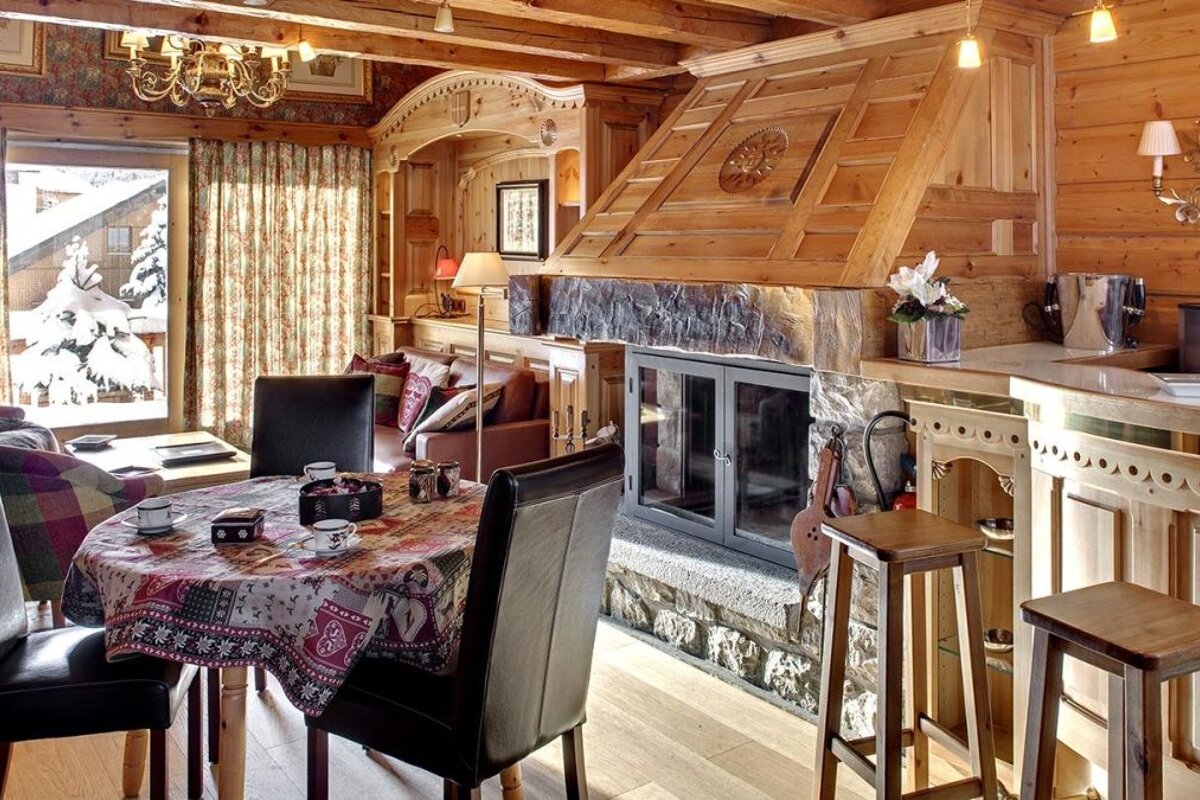 © Hotel Le Grand Coeur & Spa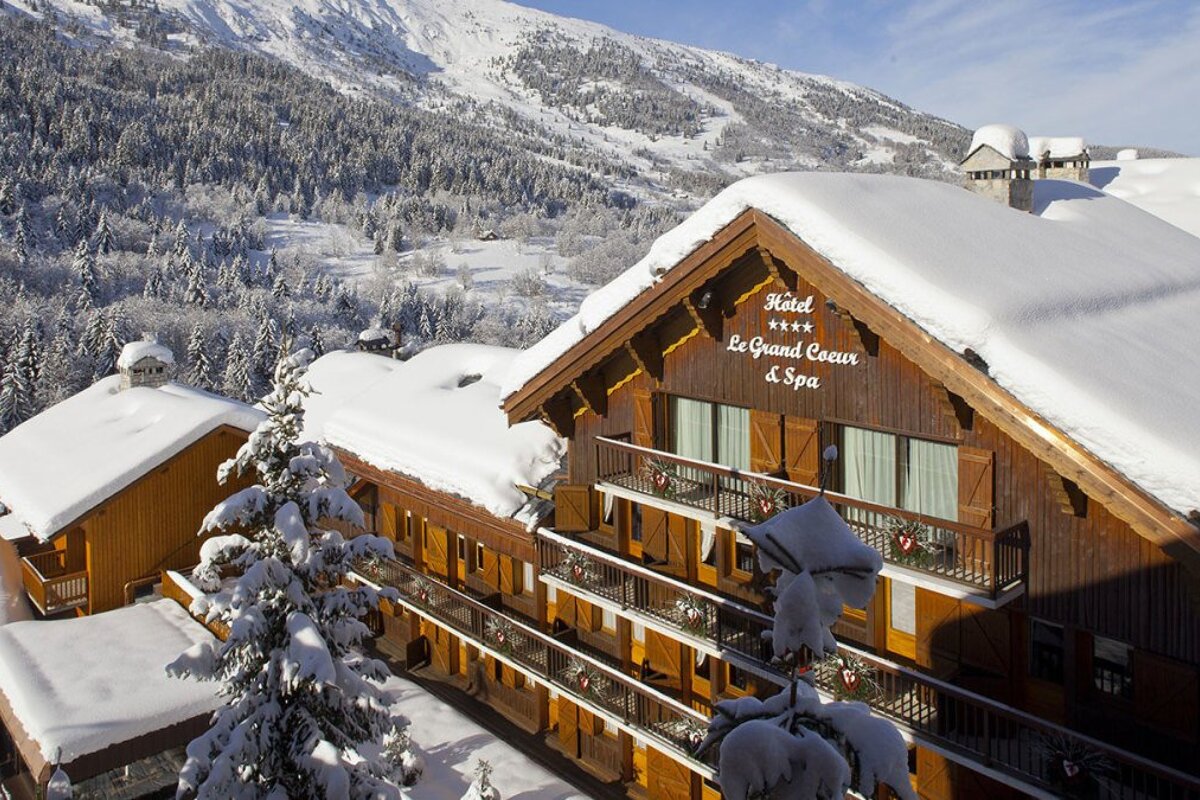 © Hotel Le Grand Coeur & Spa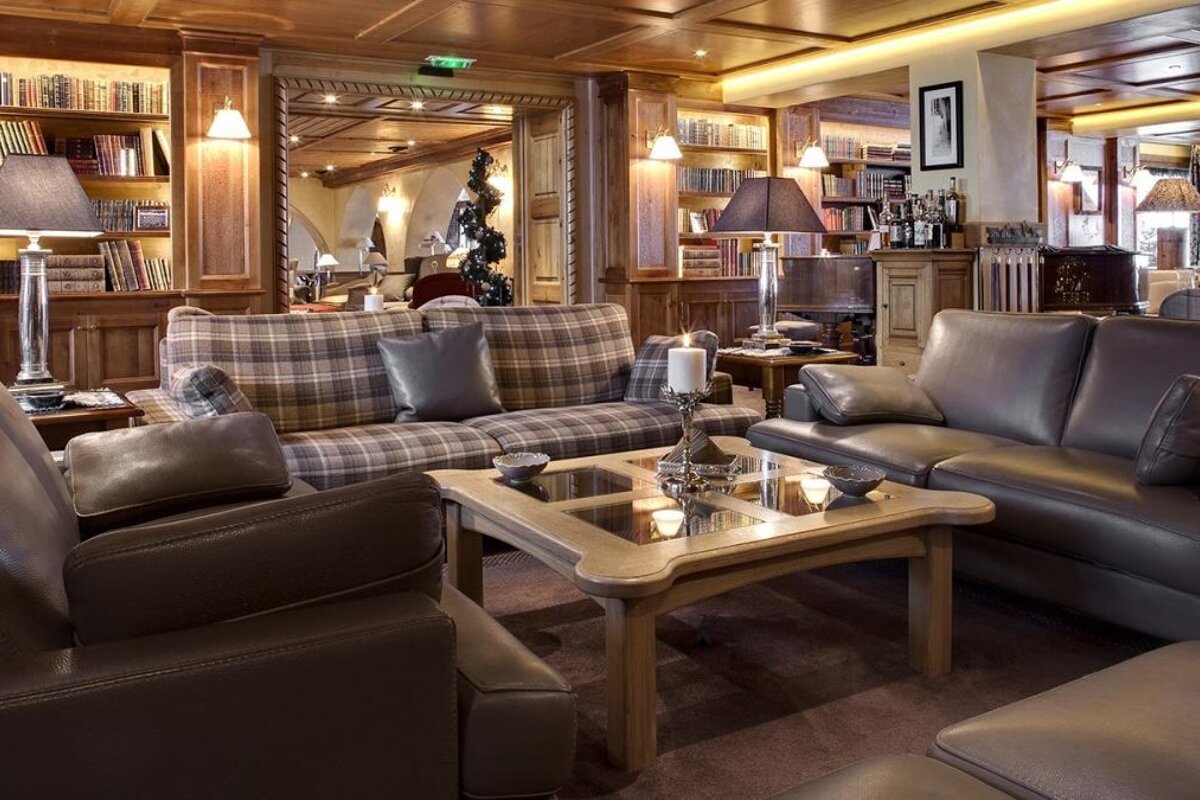 © Hotel Le Grand Coeur & Spa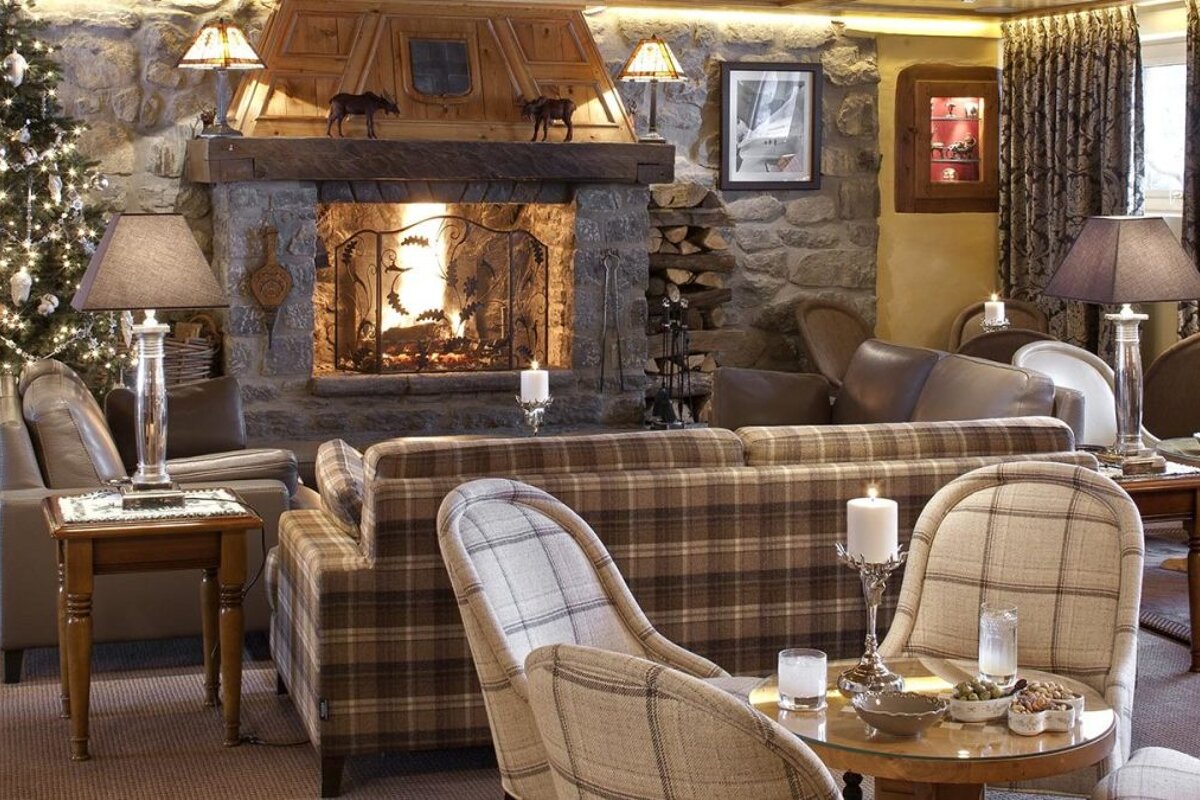 © Hotel Le Grand Coeur & Spa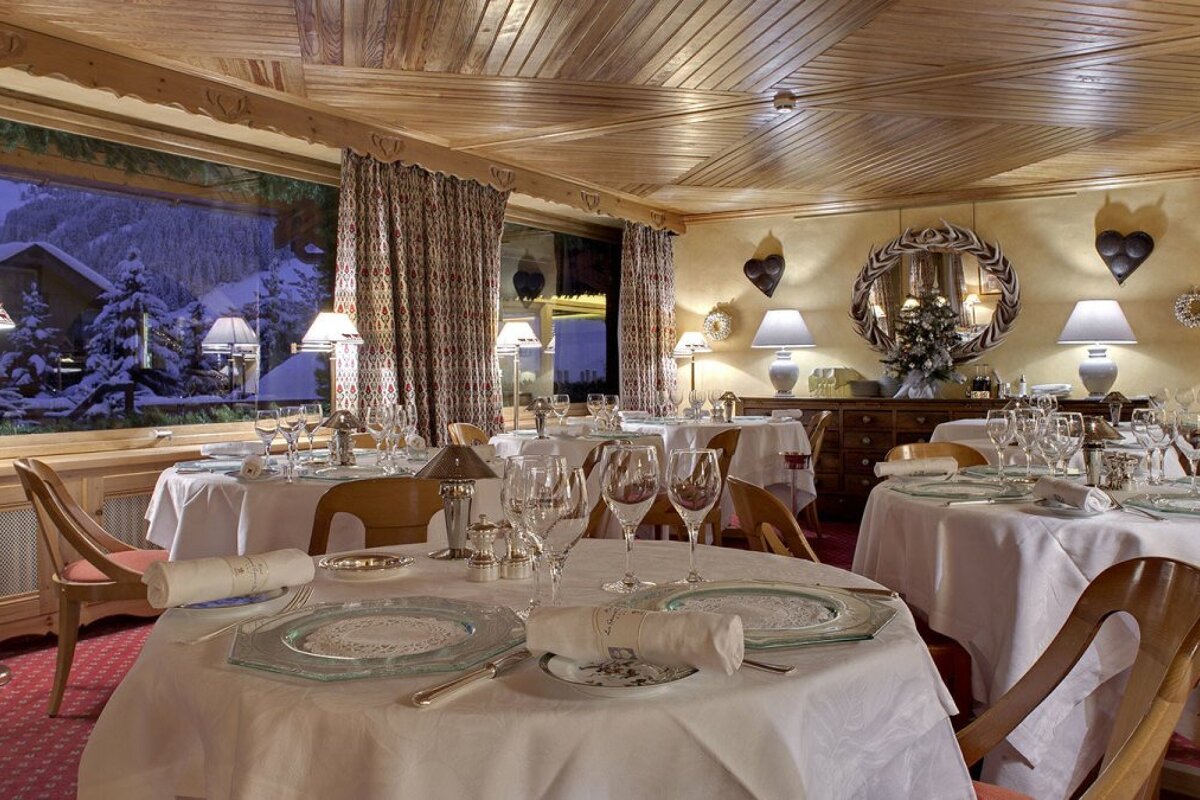 © Hotel Le Grand Coeur & Spa
Le Grand Coeur & Spa Hotel, Meribel
Traditional, warm and cosy hotel with spa facilities
The hotel is an authentic Savoyard chalet, nestling at the foot of the slopes in the centre of Méribel. The interior is luxuriously decorated in warm woodwork, sumptuous fabrics and embroidery and the rooms, with balconies facing the mountain peaks are ideally situated to soak up the sun at the end of the day.
And that is not the only way to relax after an invigorating day on the slopes - unwind in the sauna, hammam or whirlpool, sip apéritifs at the piano bar or recline in front of a roaring fire. Savour exquisite candlelit meals at one of the most sought-after restaurants in Méribel. Fresh regional products feature strongly on the menu and dining here is of the very best you will find in the resort.
The hotel was the second hotel built in the resort way back in 1952. Contrary to some luxury hotels the atmosphere retains a warm, cosy feel, just as you would hope for in a mountain retreat of this calibre. Attention to detail, as you would expect, from the luxury bathroom products through to the evening entertainments at the bar, is impressive. For many this hotel is the hotel in Meribel.
Reviews
20 verified reviews by
The Pool
The 230 m2 spa features hammam, sauna, 12-person jacuzzi, fitness room and 3 treatment booths for body treatments and facials.
The Bar
At the lounge bar you can have afternoon tea or on your return from a day's skiing, enjoy a cup of tea or a hot chocolate with a magnificent desserts trolley. Snuggle down in front of the open fire and enjoy a quiet break. If you just look up out of its huge picture windows you will see magnificent views of Mont-Vallon.
The Restaurant
The restaurant serves original, gourmet dishes reated with local produce. For lunch, Chef Marc Dach draws his inspiration from traditions, creating the favourite dishes of extraordinary characters such as Amédée VIII (1383-1451), Duke of Savoy, who reigned over one of the most illustrious courts in Europe and Maître Chiquart, his head chef. The evening menu offers creative fine dining.
Visitor comments
"This is a very comfortable, well maintained hotel with great amenities. The service is good and not ostentatious. It's the little touches like remembering your room number that help it stand out. The food was excellent too. The location is good and is ski in and ski out and it is wonderful to return to the spa in the evenings." - Trip Advisor
"Food was terrific; generally a set menu with a couple of choices, although you could have ordered a la carte - but we never needed to do so. The hotel was very flexible on meals for the children. Boot room is good and the arrangements made for ski rentals - and drop-off of rentals in hotel boot room locker - were very smooth. Staff were all very polished; good with the kids; almost all of them using our names within hours of our arrival." - Trip Advisor
"We were very pleased with our mountain facing room, king sized bed, plenty of storage space recently renovated bathroom with bath and separate shower. Breakfast has everything you can think of - and more - it was like a banquet! The bar was very comfortable, perfect cocktails and lovely cheese straw/biscuits! Great pianist too! The staff are well groomed unfailing helpful and courteous, the other guests were all very civilised too. Everything was perfect and effortless, I just can't imagine staying anywhere else in Meribel!" - Trip Advisor
Location