What's on in New Year's Eve 2017 in Meribel
Where to celebrate NYE in Meribel?
About
Méribel knows how to part,y and the night of the 31st of December is the biggest, brashest bash of the year. Here's where to eat, drink and party this "Saint Sylvestre".
The evening starts in traditional style with a family-friendly torchlight descent by the valley's instructors, followed by a fireworks display. To keep out the cold, tuck into the complimentary mulled wine and hot chocolate. The fun starts soon after 18:00 at three locations: la Chaudanne in Méribel, Méribel Village and Mottaret. The fireworks displays can be seen from most points in the valley, so wherever you are at this time, remember to watch out for them.
For the big countdown to midnight, the most popular place to be is Méribel centre by the Tourist Office square. Expect a throng of happy revellers, bagpipes, renditions of Auld lang syne, being kissed by complete strangers, flying champagne corks and random fireworks in this most exuberant of unofficial celebrations.
New Year's Eve dinner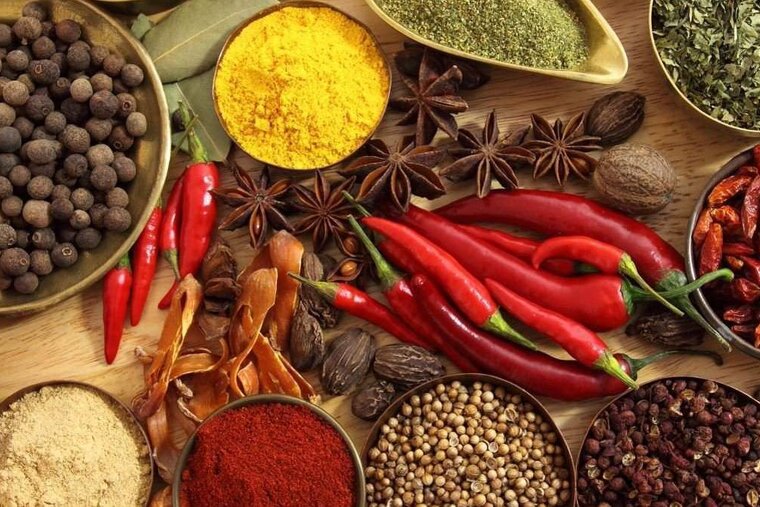 If you wish to see in the New Year in more sophisticated style, why not do as the French do and spend the evening at your favourite restaurant? Almost all Méribel's restaurants offer a special set menu on this evening, usually comprising numerous courses spread over many hours. It is essential to book in advance, so take a look at the menus listed on our events page or pop by your local restaurants and choose which menu and venue appeal to you most.
At the top end of the market, Méribel's Michelin-starred l'Ekrin restaurant is offering a gastronomic menu plus wines for 590€ per person. Hotel le Grand Coeur's restaurant offers a fabulous menu at 290€, including a prize draw and music. Mushroom lovers should consider Restaurant le Cepe which offers a good value set menu of 120€.
If you'd rather steer away from a traditional New Year's Eve dinner, why not book a place at Tsaretta Spice? They're serving a full-on, 5-course Indian banquet that will tickle your taste buds.
For a unique night out high on the mountain, book your place at La Folie Douce. The Saulire Gondola will run exclusively to get you there and back, and the evening includes aperitifs, a six-course dinner (lobster, scallops, monkfish, veal Wellington, desserts and cheeses), plus a show by Folie Douce's famous team of dancers, acrobats and musicians, then clubbing to 01:30. Book in advance, cost: 170€.
---
New Year's Eve parties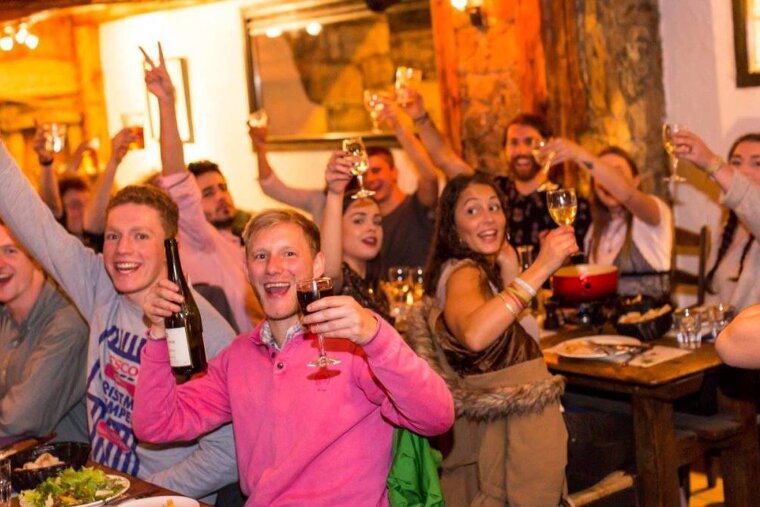 Reserving ahead is also recommended if you have your heart set on ringing in the New Year in a particular bar or club – many them are ticket only, so enquire in advance to avoid disappointment.
The Brewer's Den is offering a deal of smokehouse canapés, unlimited Prosecco, house wines and craft beers plus live music from Méribel favourite, Al Jones. Their all night, all-you-can-eat-and-drink deal costs 60€.
If you still have the energy, you can then head on downstairs to O'Sullivans Club which is hosting a "Masquerade Ball" with two DJs to keep you going until dawn.
La Taverne is offering a menu, includes canapés, bubbly, 4 courses (including vegan and vegetarian options), followed by live music for 70€. And, if you want to party into the wee hours, upstairs in the bar Bubble and Crisp will be playing all the night long until 07:00 for 10€.
---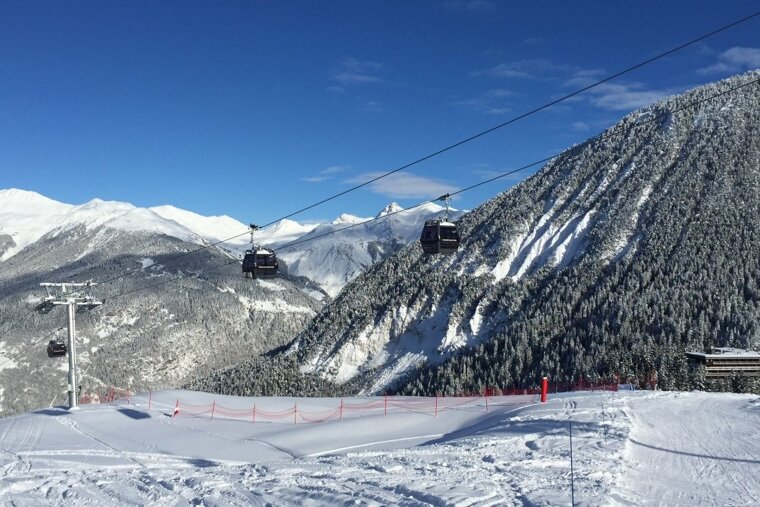 Alternatively, have an early night and then hit the slopes early next morning to enjoy the quietest pistes of the whole week and the smugness that comes from not having a hangover…!
Happy 2018!
---