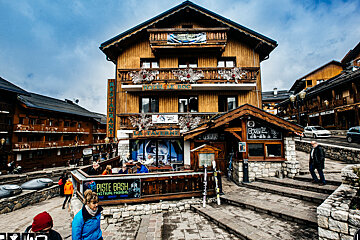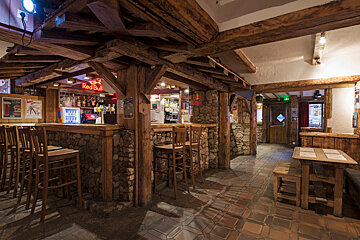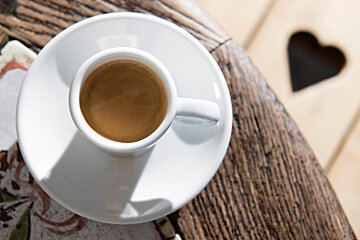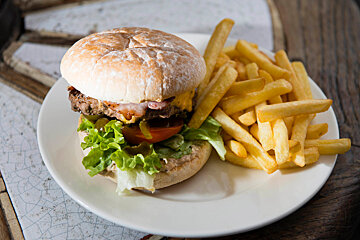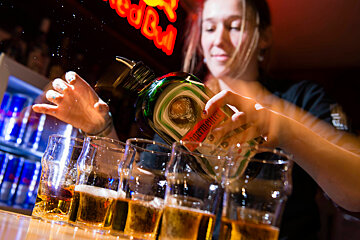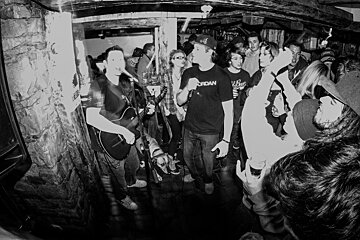 La Taverne Bar, Méribel Centre
One stop shop for great breakfast, après-ski with live bands, dinner and drinks
Located right in the heart of Méribel town centre, just a stone's throw from the Doron piste, La Taverne Bar is open every day during winter.
Something of an institution in Méribel, "The Tav", as it's known locally, has it all, great bar food, regular drinks promos and a lively programme of live music and DJ sets.
Open all day, they serve a knockout cooked breakfast and coffee so it's the perfect pit stop en-route to the slopes. Tasty bar food menu is available to keep you going both on and off the mountain.
The interior of the bar is dark and cosy, perfect for hunkering down in when the weather is bad, but when the sun's out, you can't beat their large sunny terrace for an end of day beer and a spot of après.
For evening dining, their separate bistro is where they serve an international menu along with some Savoyard favourites in a relaxed and informal atmosphere.
Worth knowing
If you are looking for a good value bed and breakfast hotel in Méribel, La Taverne also offers twin, double and triple en suite rooms at the cheapest rates in town.
Location