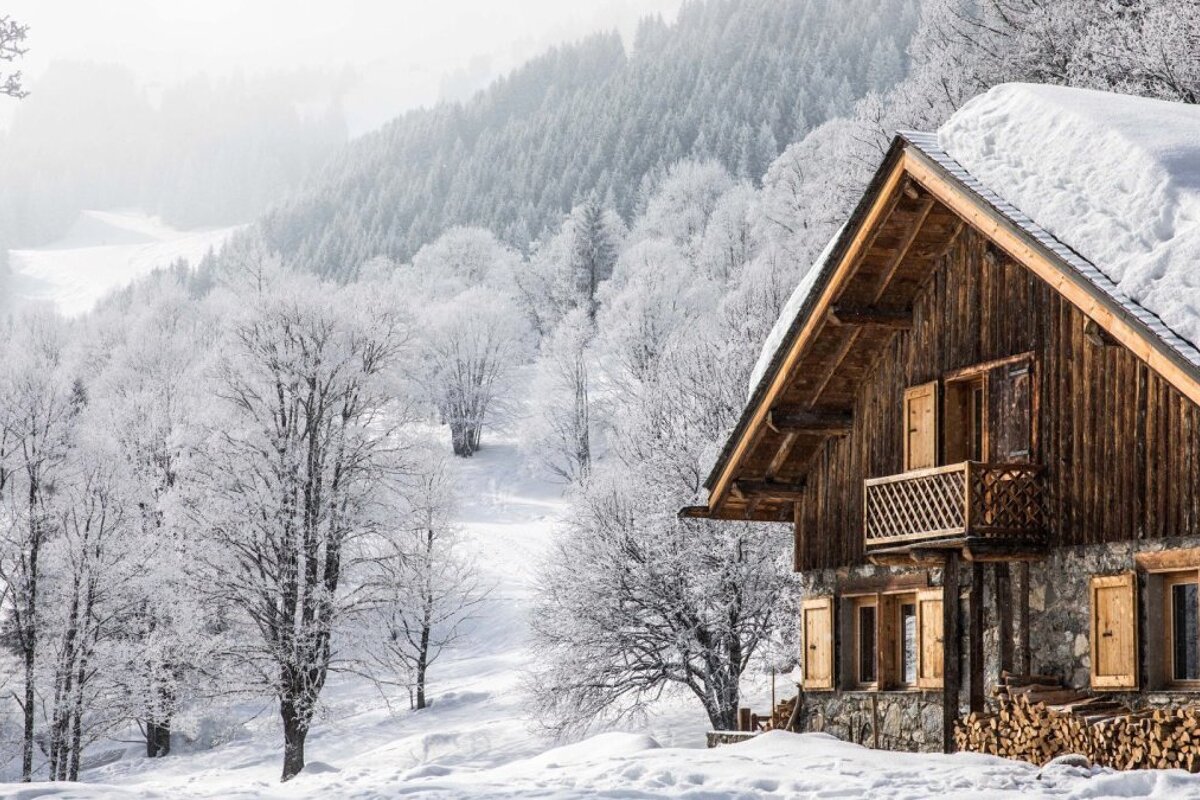 © Méribel, Coeur des 3 Vallées
Discover the authentic Meribel
Méribel is a resort rich in history and heritage
Learn about the history of Meribel and the founding of the ski resort in the 1930's
The valley has been shaped over the centuries by the farming families whose descendants still live and work here today. It was these local families who, together with the British skier Peter Lindsay, founded the ski resort back in the 1930s and made sure that their valley stayed true to its origins.
With its old churches, ancient hamlets, stone cow barns and traditional chalets, Méribel is very different from the purpose-built, concrete resorts of the 1960s and 70s. Come and discover the soul of our valley with our insiders' guide to the authentic Méribel.
For a definitive history of the valley, pick up a copy of "Méribel since 1937" published to mark the resort's 80th birthday. A beautiful book filled with fascinating photographs with an English-language text. Available from Méribel Tourist Office.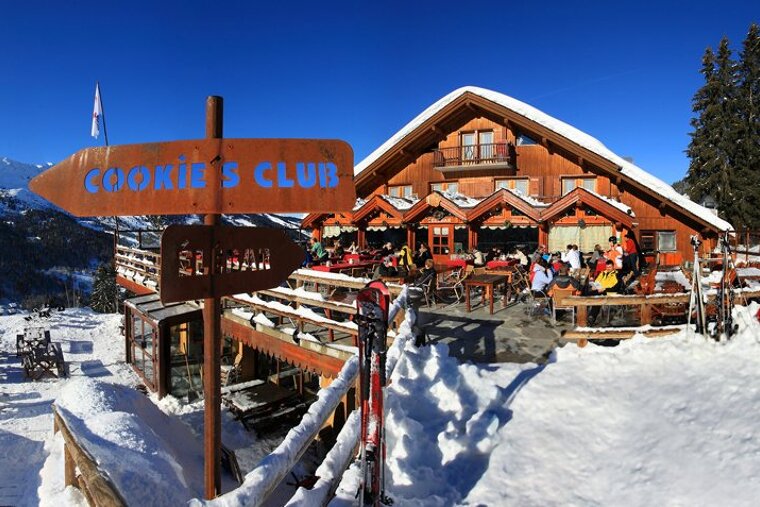 Stay in a traditional hotel
In Méribel Centre, stay at the 3-star Hotel Adray Telebar which nestles in the woods at the top of the resort. Access is on foot, on skis or by ski-mobile. This un-glitzy hotel has stayed true to its 1950s origins, with dark slate floors, heavy beams and cosy rooms, and serves tasty, hearty local food in its popular restaurant. In Les Allues, the Hotel Croix Jean Claude is one of the oldest establishments in the valley. The first draglift in the valley was installed just opposite this hotel in 1938. Family-run and friendly, this cosy village hotel is also known for its excellent cuisine.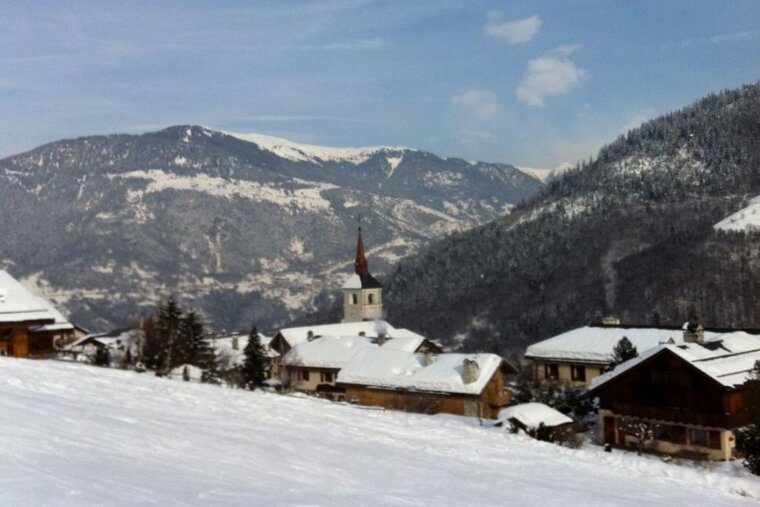 Make sure you visit Les Allues
Take a short trip down to traditional Les Allues, the valley's main village. Here you can visit the Baroque church and local museum, a fascinating treasure-trove of the valley's history and its traditional farming life. Take a trip back in time by wandering around the narrow streets, past traditional cow barns and to the communal bread-oven that is still-used on fete days.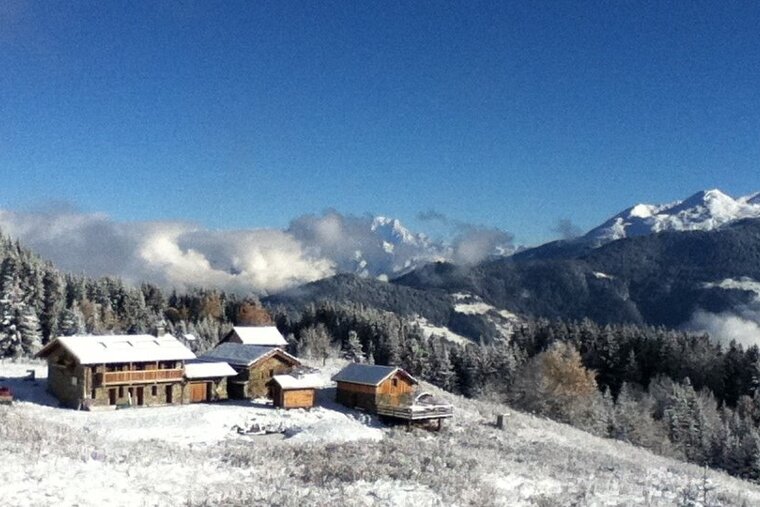 Ski past the hamlets
When snow conditions are good, take the long Villages red run all the way down the valley to Les Allues at 1,100m. You will ski past old hamlets, barns and vegetable gardens and can sneak a peek into the real life of the inhabitants. The run is quite flat in places, so be prepared for some poling. Enjoy lunch in one of the village restaurants before returning to Méribel by free bus or Olympe gondola lift.
Discover the valley's wild area on a snowshoe outing
Led by a knowledgeable guide and equipped with snowshoes that allow you to get off the beaten track, this is a wonderful way to learn about the valley's history and natural heritage. You may visit a 'montagnette', the little alpine chalets used by cow herders, or take a tour into the Nature Reserve. You are sure to see wild animal tracks and perhaps the animals themselves on a tour through the secret, hidden parts of the valley. You will be rewarded for your efforts by escaping far from the busy ski runs. Private and group outings of varying levels are offered daily by the ESF and Raquett'Evasion.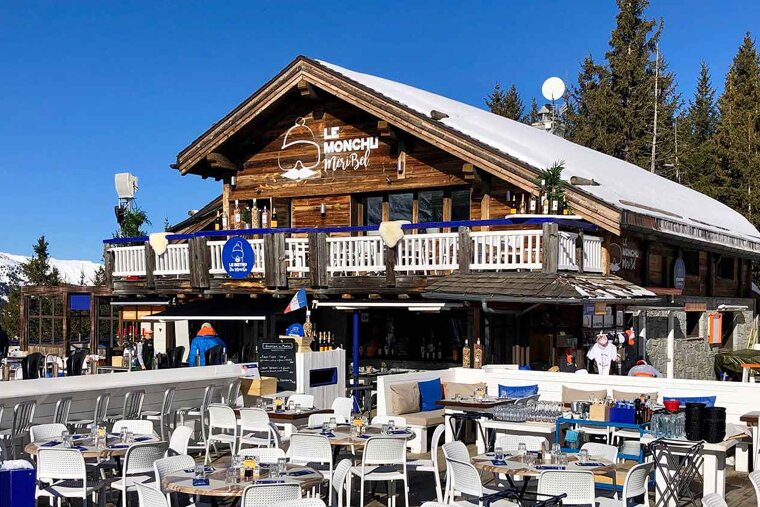 Eat in a traditional mountain restaurant
Try Le Monchu mountain restaurant with a sunny large terrace, located on the Rhodos piste, this little chalet restaurant offers a bistro restaurant and a cosy a lounge area.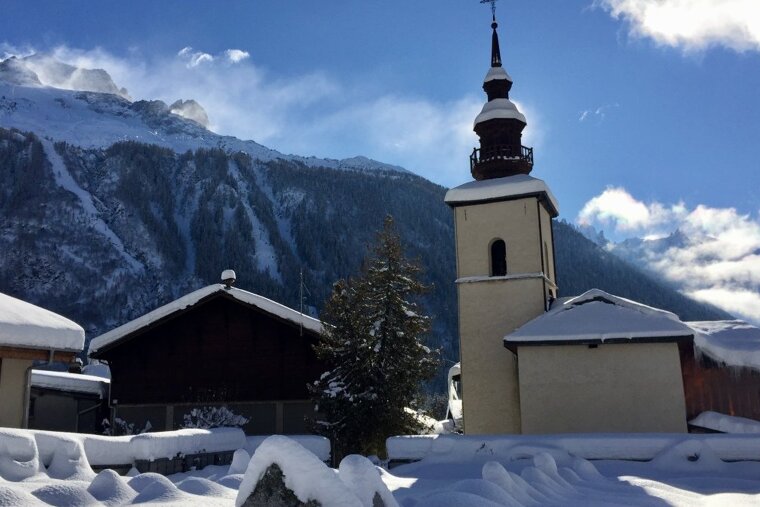 Discover Méribel's architecture and heritage on a guided walk
Join a guided walk through Méribel Centre with a qualified, English-speaking cultural guide. Learn about the pioneers who founded the resort and their original building code that resulted in Méribel's harmonious architecture of stone, slate and wood chalets. Enquire at the Tourist Office for the date of the next FACIM guided walk.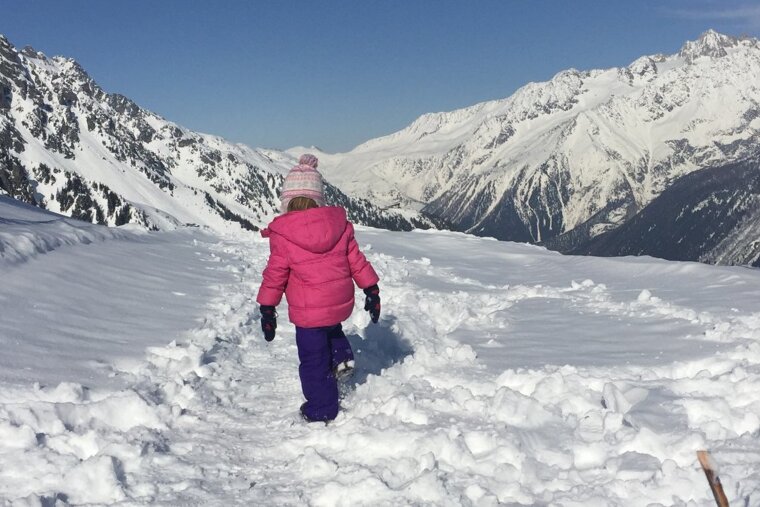 Take to the winter walking paths
Méribel's 25km of groomed and signed walking paths take you to all the prettiest parts of the valley. The most heritage-filled path is that from Méribel Centre to Les Allues via Raffort, which takes you past chapels, water mills, communal bread ovens and through pretty hamlets.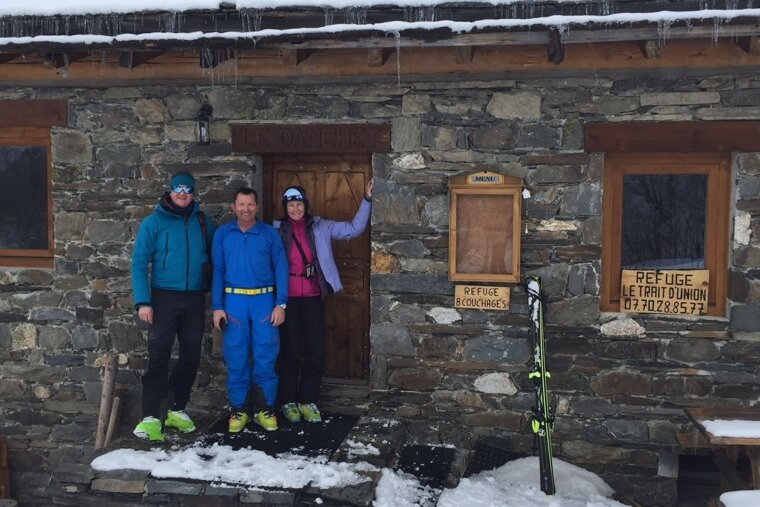 Spend the night in a mountain refuge
A night on the mountain is a magical experience and now you can do it in comfort at luxury Refuge du Christ. Watch the twinkling lights of Méribel in the distance from your own hot tub and sleep in comfort in your own en-suite bedroom. Arrive on foot, skis or snowshoes for an unforgettable dinner or overnight stay.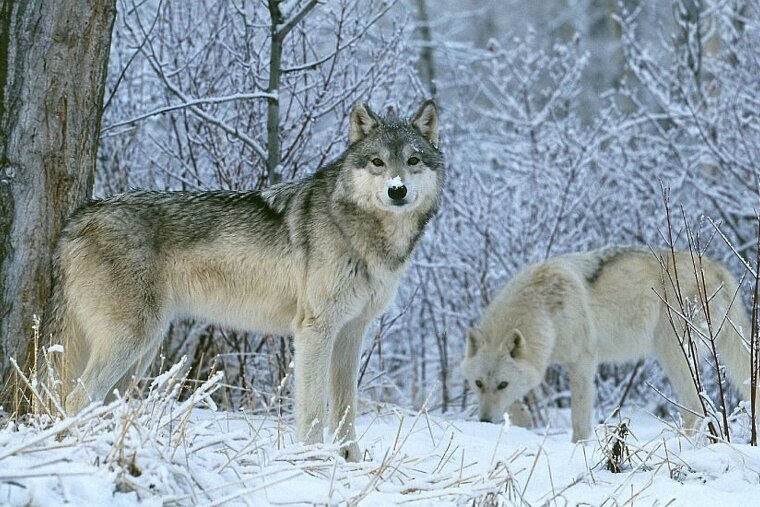 Get back to nature in the Tuéda Nature Reserve
Deer, chamois, snow hares, ibex, eagles, buzzards and the occasional wolf or lynx can all be found in Méribel's forests. Visit the protected and supremely beautiful Tuéda Nature Reserve above Mottaret to get close to unspoilt nature on the walking paths or a guided outing, and visit the visitor centre to learn more about its rich natural heritage.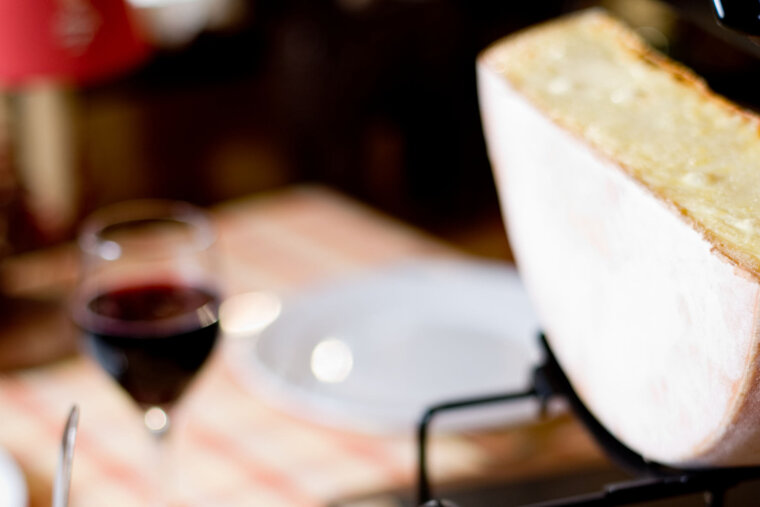 Eat local
Forget fondue, a foreign import from Switzerland, and try authentic local dishes such as crozets (buckwheat pasta), tartiflette (baked potato, cheese and bacon) or raclette (grilled local cheese with charcuterie, pickles and salads). Hearty and delicious local food at its best…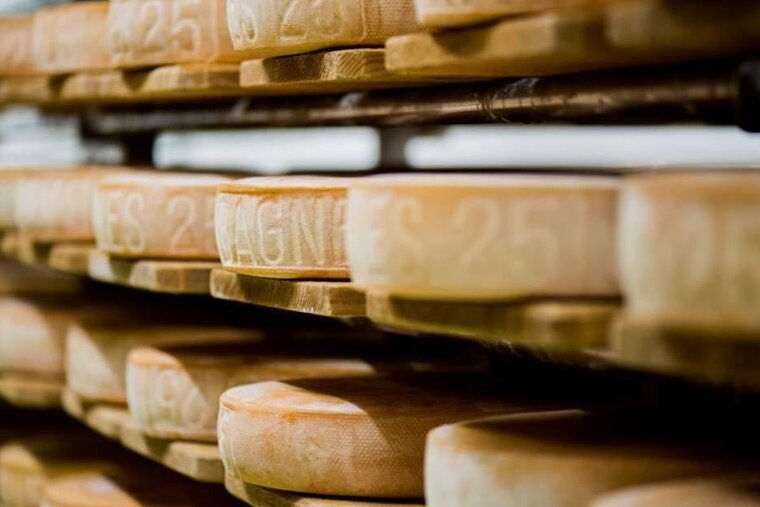 Take home the "prince of Gruyère cheese"
Beaufort is the outstanding local cheese, make from the milk of the Tarine cows that graze the slopes in summer. There are three varieties of increasing richness: Beaufort d'hiver (made from winter milk); Beaufort d'été (made from the richer summer milk) and Beaufort d'Alpage, from small herds grazing at high altitude and made in mountain huts. The best value Beaufort is found at the local Cooperative Laitière in Mussillon.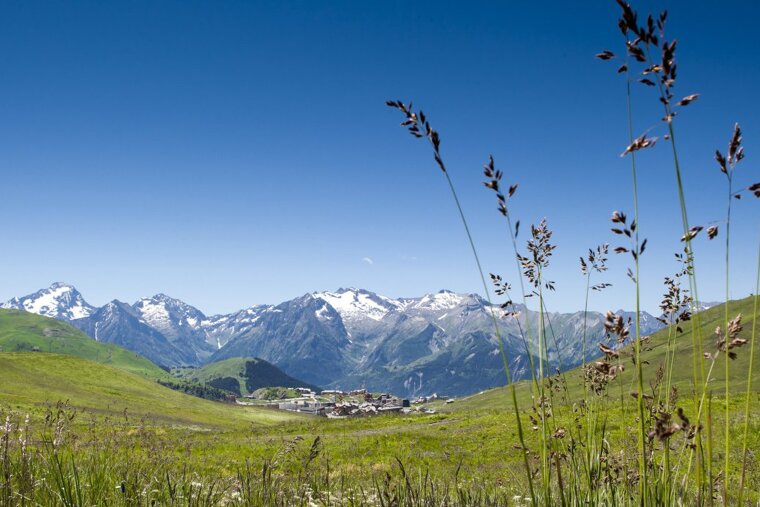 Come back in summer
I'll let you into a secret: Méribel is even more gorgeous in summer! The resort is more French, more family-oriented and much more relaxed in the July and August summer season. As well as all the many summer sports, you can attend village fetes, watch religious processions, explore the National Park on foot and embrace mountain and village life in a whole different way from the glitzier winter season.