What's new in Meribel this winter 2017/18
Ski area developments, relaxation areas on the slopes & business news *Updated
About
There are quite a few changes going on in Meribel this winter, both on and off the pistes.
On the pistes there are two new lifts, a major piste re-shaping has taken place, a new lift pass will be available and there will be lots more places for R&R on the slopes. Off the pistes there are some updates from a few of the companies we work with with.
Ski area developments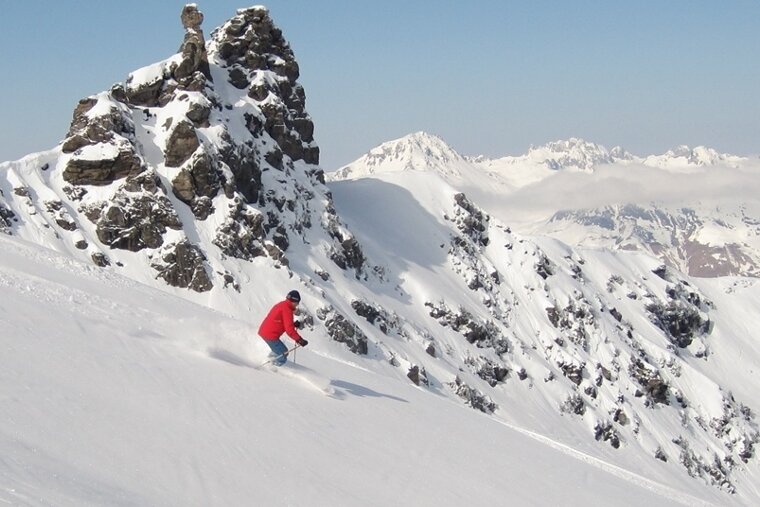 New Roc de Tougnete ski lift
Méribel's constant investment in modern lifts continues this year with the replacement of the elderly Roc de Tougne draglifts with a new, fast chairlift. The steep, twin draglifts above Mottaret are being superseded by a new, fast-loading 6-seat chairlift that will whisk you to the summit in a little more than 3 minutes. Not only will this new chair give faster and easier access to some excellent pistes (Lagopède and Bartavelle, prized for their quality snow and north-facing aspect), but also a quicker and easier route over to the Les Menuires ski area. The lift is designed to operate in high winds, keeping this 3 Vallées link open even in bad weather conditions.
Piste re-routing
The main route (Lac de la Chambre piste) from Val Thorens to the Méribel Valley will now be easier thanks to re-routing work. Two difficult sections have been bypassed, allowing this red run to be re-graded as a blue. Not only will this make returning from VT on tired legs much easier, it also opens up a spectacular and wild part of Méribel's ski area to novice skiers.
New beginners' facilities at le Rond-Point
Learners get a new lift too, with an upgraded magic carpet lift at le Rond-Point in Méribel. The existing Loupiot beginner lift is being replaced by a modern, covered version and a new "Easy Rider" beginner zone will be created next to it so children and beginners can practice on a gentle slope in safety.
---
The Evolution of Magic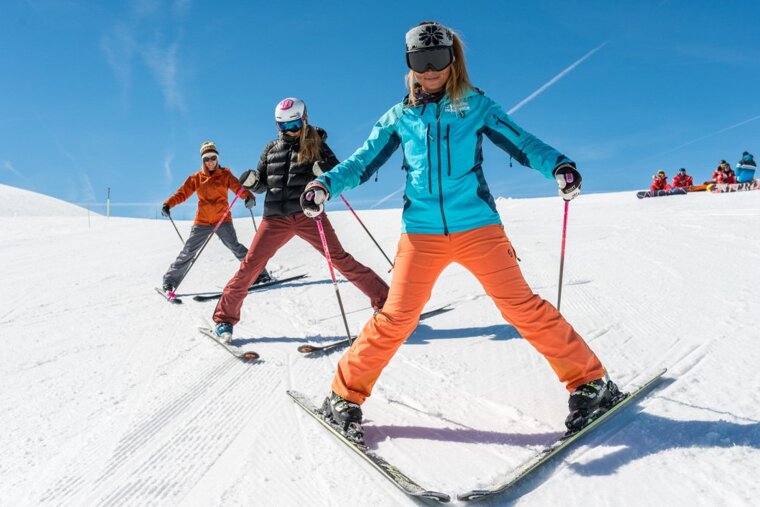 Last year Oxygène Ski & Snowboard School grew and strengthened their offering across the French Alps by bringing Magic (in Motion) into their family. Together they have become one of France's longest standing and most popular ski schools. Now fully integrated, Magic are adopting the Oxygène name from here on. So look out for your favourite Magic instructors, who will be wearing their new bright blue and orange uniforms and big smiles.
Magic and Oxygène have a shared history; both were founded in 1992 to provide a real alternative to traditional ski instruction for the English speaking market. They continue to encourage the laughter, play and good practice on the slopes Magic and Oxygène have always been famous for. Their Magic Fun Factory kids lessons will now run across all resorts; lessons full of fun, engaging games and activities to encourage a positive learning experience. They are also excited to announce their expansion into Les Menuires meaning you can now book lessons with them in 8 of the best, most snow sure ski resorts in France: Val d'Isère, La Plagne, Belle Plagne, Méribel, La Tania, Courchevel, Val Thorens and Les Menuires.
---
New 4 hour ski pass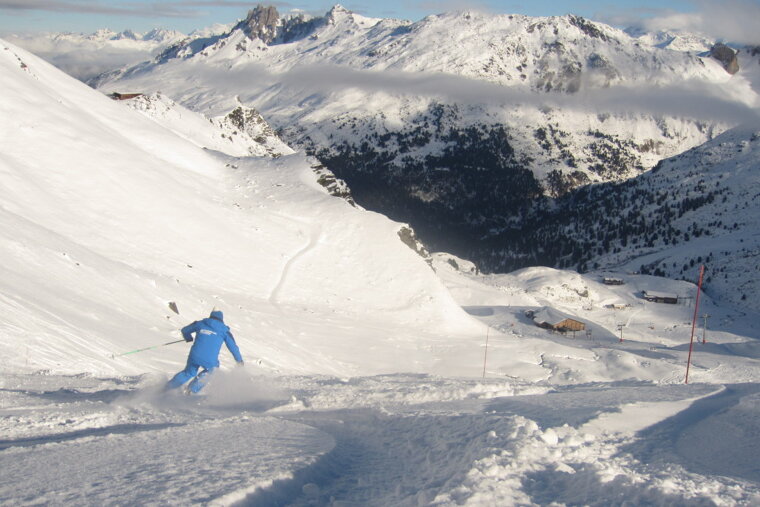 A brand new lift pass, the 3 Valleys 4 hours pass, will be introduced this winter. The four-hour period starts at whatever time you wish. This replaces the previous morning and afternoon passes, giving skiers more flexibility and freedom to ski when they want.
---
Discover the best of the ski area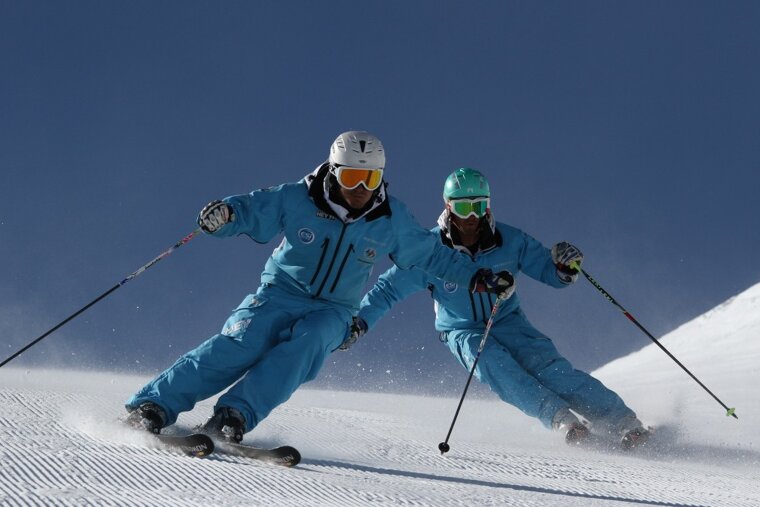 This winter First Tracks ski coaching will be offering ski guiding around the 3 Valleys. It's a four day programme (Monday morning, Tuesday all day, Thursday morning and Friday all day). It costs €349 per person with a maximum of 8 people per group. It's for people who don't want ski lessons but do want to be shown around the ski area to the best slopes and spots. Their ski guides are fully qualified English speaking instructors.
---
More places to relax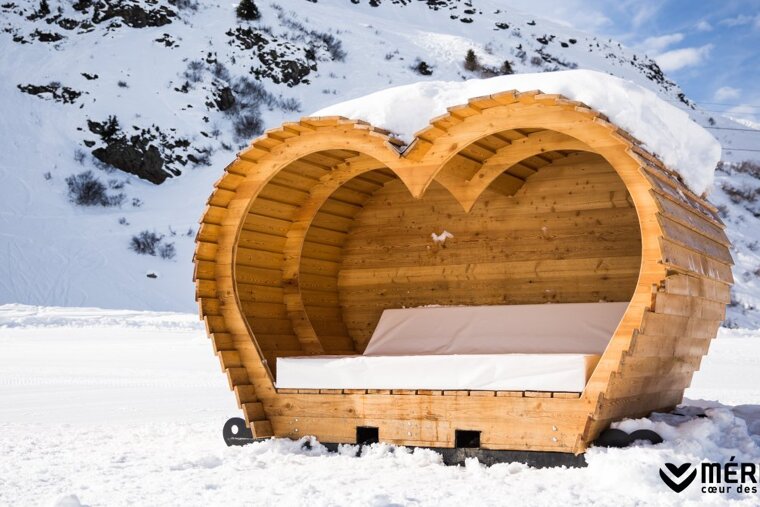 As the lifts become ever-faster, skiers need more places to sit down and take a break. Specially designed furniture is being installed throughout the ski area so you can enjoy some R&R. Look out for the new heart-shaped covered sofas for a spot of romantic relaxation; the dragon hammocks on the Pic Bleu; foam benches at la Chaudanne and Altiport and rest areas in the DC Area 43. Not forgetting the existing two wooden cabins on Pic Bleu and above Saulire Express mid-station, equipped with free WiFi and phone recharging points, or the wooden cabins with children's games in Mottaret's Yeti Park.
---
Terrain parks for novices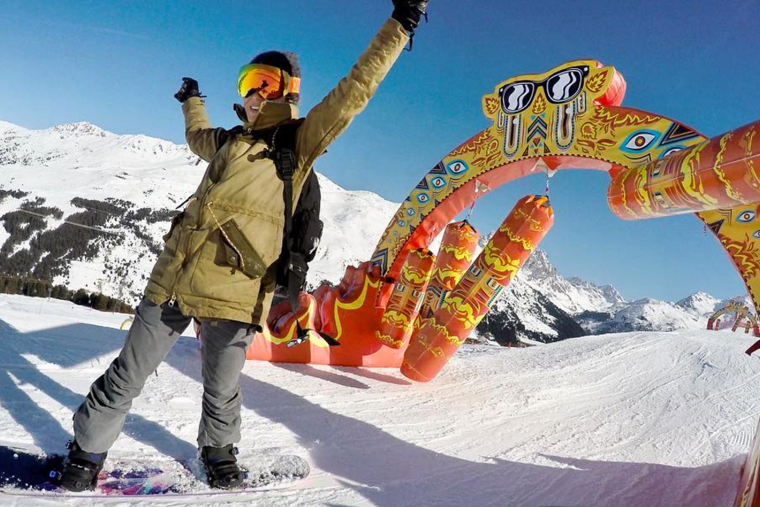 Méribel's Moon Park has become the Elements Park, an area for family freestyle. The small- and medium-sized boarder-crosses, whoops, fun cross and tables will allow beginners to try jumps and tricks in peace and safety. Mottaret's DC Area 43 now has a separate zone for learners, the Turn&Run. Both these areas opened during last winter: this winter sees more jumps, more elements and more fun for all.
Children's fun areas
The popular Yeti Park in Mottaret is growing and now has even more fun elements for small skiers. Méribel's Inuit Village has moved and been redesigned, but retains all its special entertainments for children. And Méribel's sled run, the themed Black Forest Mission which opened briefly last season, now has more modules and characters along its 3.4 km route.
---
Premier Indian cuisine at the heart of the 3 valleys
Offering a totally new approach to dining in the Meribel valley, Tsaretta Spice opened for the first time in December 2016. The restaurant immediately became one of the valley's most popular eateries, bringing a unique approach to modern Indian cuisine. This year sees the return of head chef Yousuf and his team. As well as favourites from last year's menu there will be many new additions, as well as ever changing mouth watering specials. Tsaretta Spice is open from 6pm every day of the winter and is situated just above the town centre at Altitude 1600. The restaurant can cater for parties of all sizes, with contemporary surroundings, a new innovative menu and warm friendly service. They also offer a takeaway service.
---
More cultured snow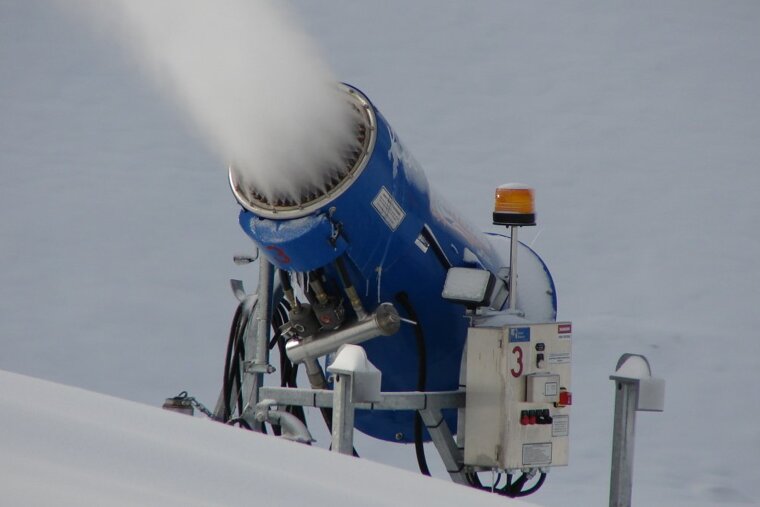 Méribel's snow making facilities have increased further. The Altiport reservoir has more than doubled in capacity, allowing over 65% of Méribel Alpina's ski area to be equipped with snow cannons.
---
Improvements to Airport Transfers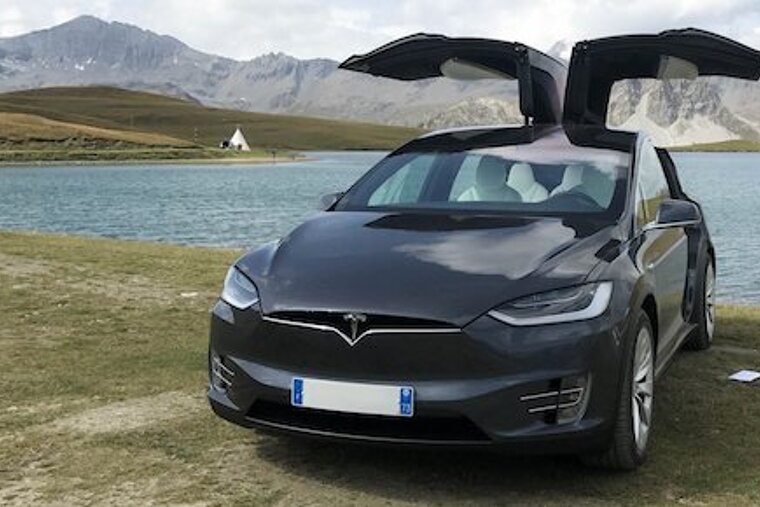 SnowDrone Transfers have added a Tesla Model X 100D to their fleet, with more electric vehicles to come over time. It can seat up to 6 passengers in luxurious leather seats. On board passengers will also have access to individual iPads packed with films, Bose noise cancelling headphones, WiFi and more. These vehicles are fully equipped for winter with all wheel drive and winter tyres.
---
CoolBus airport transfer company are also offering carbon emission free transfers in not just one, but two fully electric vehicles. The Tesla Model X's are comfortable 7-seater SUV's with substantial luggage space with a range of around 350km. The plan is that the business will keep adding electric vehicles until they've phased out all of their diesel powered vehicles. Electric car transfers by CoolBus are available this winter in Val d'Isere, Tignes, Les Arcs, La Plagne, Meribel, Courchevel, Les Menuires, Val Thorens, La Rosiere, Ste. Foy. Read more about CoolBus going electric in their blog.
---
Ben's Bus ran a trial from Lyon Airport to Meribel last year and this year they're pleased to announced that it has been confirmed as a lasting route. They also have transfers from Geneva Airport to the Meribel resorts, and from Grenoble to Moutiers.
---
Anniversary celebrations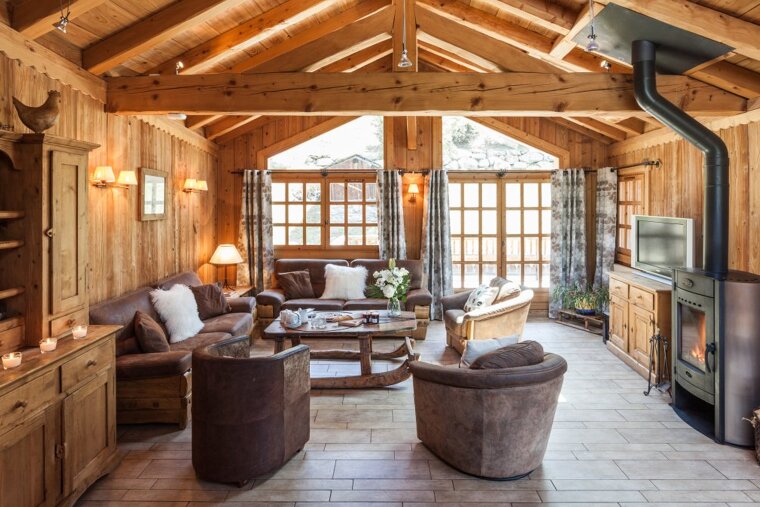 Local chalet company Alpine Action are celebrating 25 years of business this year. They operate chalets in the Meribel Valley and La Tania and originally started up in 1993 because of a passion for skiing. It's still run by father and daughter team Dennis and Dionne today. Congratulation on hitting your quarter century!
---
New Generation are also commemorating 20 years on the slopes of the Three Valleys. Started in Courchevel by four ski instructors, one of the founders, Tom Saxlund, is still running the team and teaching today. Since then, they've expanded to 17 resorts across the French, Swiss and Austrian Alps, and have been in Méribel for over 15 years. Happy anniversary New Generation!
---
Huski expands into more resorts
Food & drink delivery company Huski, have expanded their footprint this season, from 6 to 14 resorts: Tignes, Val D'Isere, St Foy, La Rosiere, Les Arcs, La Plagne, Meribel, Courchevel, Val Thorens, Les Menuires, Avoriaz, Morzine, Les Gets & Chatel. They've also improved their food range and now offer 70 dishes for teatime, to canapés, to dinners and desserts. And it's not just the food that's improved; they've improved their wine list, working with boutique supplier Le Verre Gourmand and have added a local craft beer range and pre-mixed cocktails from London's Pontoon Cocktails.
---
Cimalpes launch a new website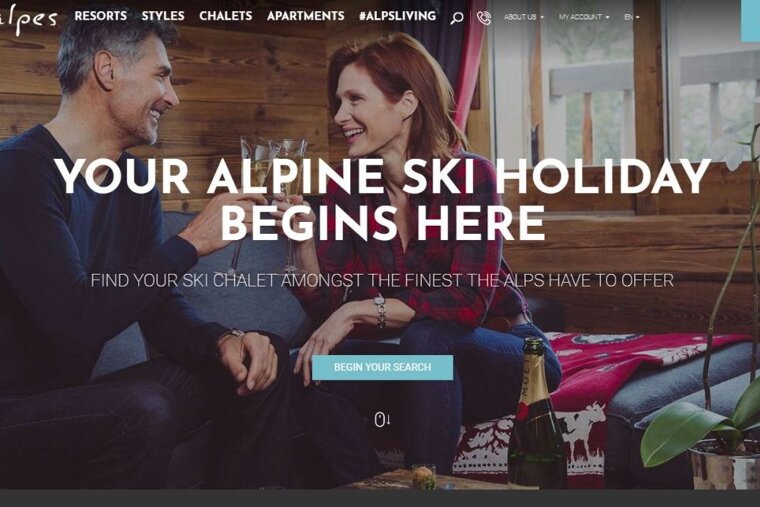 Cimalpes have launched a new, much more user-friendly website, helping you search for properties in a much more visual and inviting way. Use the new mapping tool to browse, search faster and fine tune your searches with the advanced filters.
---
---