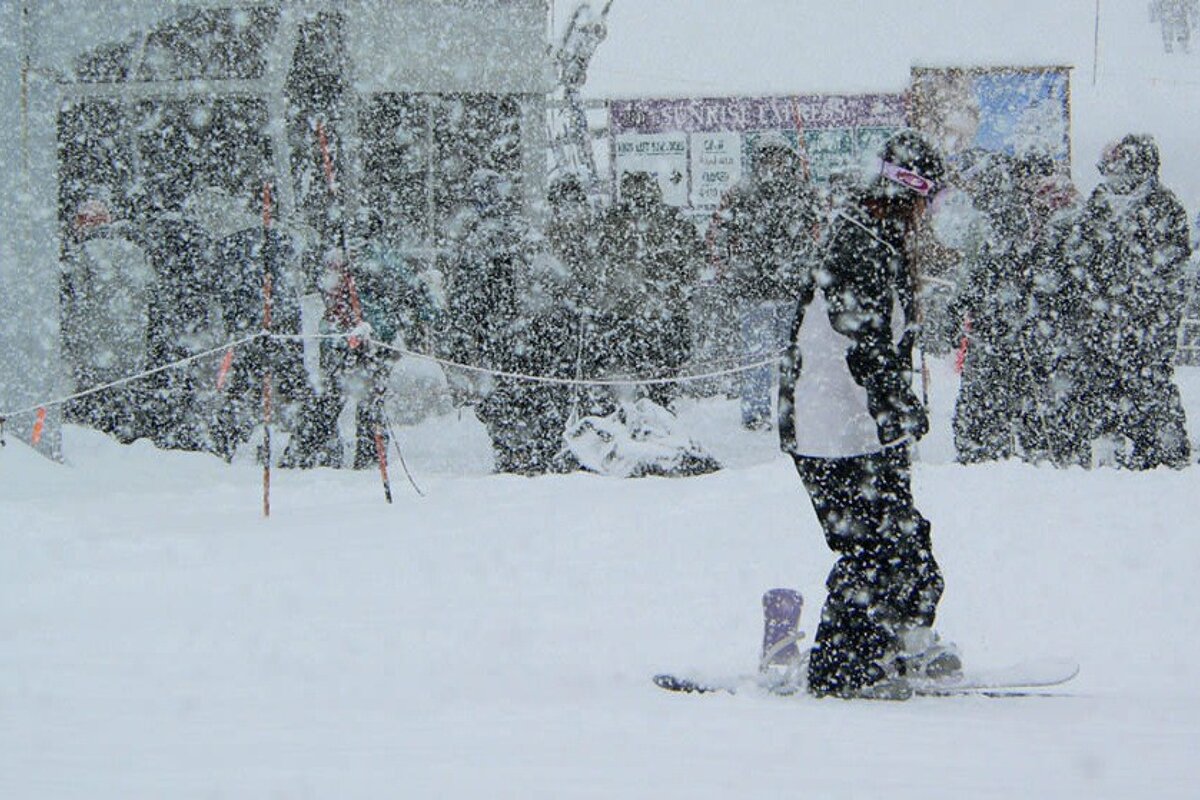 Bad Weather Ski Areas in Meribel
Discover the top Meribel bad-weather skiing
It can be hard to know what to do when the weather closes in and the snow falls. Meribel has some great places to go when the clouds come in and the visibility fade, the best thing to do is to stick to the tree-lined pistes as they will give you definition in the flat light.
Book My Ski Hire Book My Ski Lesson
When visibility is difficult due to snow or white-out, there's one important thing to remember: keep the poles in sight. The poles marking the edges of the piste are the colour of the difficulty of the run (green, blue, red or black).
Have you ever noticed that the poles on the right side of the piste (looking down) have a 20 cm band of orange at the top? This is so that in a white-out when you really can't see very much, if you come across a pole with an orange top, leave it on your right. If the pole is one colour all the way to the top, leave it on your left. That way you'll stay safe & on piste!
There are several areas in Meribel where you can ski on bad weather days below the tree line where visibility will be better. However, these may be slightly busier due to the number of people choosing this option. The tree-lined runs around the Altiport and above Meribel Village are ideal as the trees provide the contrast required for orientation during whiteout conditions, whereas on high open pistes, white slopes and sky can blur into one. Another area you can head to for better visibility is the skiing area near the Combes chairlift in Mottaret where there are natural obstacles which make skiing easier during a whiteout.
In bad weather, the two red runs below the main resort, Raffort and Villages, are worth searching out. Raffort descents through the trees to the village of the same name, and Villages is a very long, mainly flattish run past traditional hamlets to Les Allues. Rejoin the main ski area by taking the Olympe gondola or the free buses to Méribel centre.
Bear in mind, the valley floors can sometimes be covered in fog but the summits are bathed in glorious sunshine. Therefore, it is always a good idea to check out the webcams before you set off for the day.