Top vegetarian restaurants in Méribel
The best places for a meat-free feast
Vegetarianism is beginning to gain wider recognition in France, though meat-eating is still regarded as the norm. Changes in lifestyle for environmental and health reasons have gone way beyond teenage fads or popular trends. These ways of eating are not only far healthier for our bodies but can positively impact our environment and climate.
Long gone are the days of struggling to find a vegetarian meal in France and being faced with pasta and grated cheese or a bland pile of lettuce leaves and the days of total confusion over veganism are now a distant memory. This is all extremely positive. But what is the next step in the evolution of dining out and dining in?
Meribel and Courchevel have always been open and adaptable to trends and, if there is a need, it is filled quickly. Most restaurants now offer vegan and vegetarian cuisine as a mainstay on their menu and these offerings go way beyond the veggie burger of the past. So do private chefs in the Three Valleys, not only serving more plant-based food but also introducing flexible catering options.
Tsaretta Spice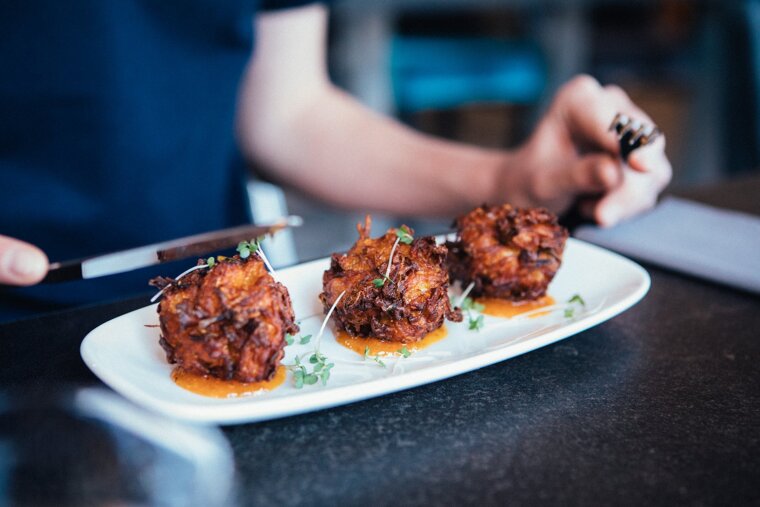 This British-run, upmarket restaurant serves delicious modern Indian cuisine with, by far, the best choice of vegetarian dishes in the resort. Starters include excellent Onion Bhajis, spicy Cauliflower Manchurian and creamy Patta Chaat made with baby spinach, tamarind chutney and sweet yoghurt. Main courses include Aubergine Masala, creamy Dal and a fragrant Mushroom Hará Pyaza with ginger and tomatoes. Several of the dishes can also be adapted for vegans. Tsaretta Spice is located at Méribel Altitude 1600 and is open every evening. Booking is recommended as it's very popular.
La Cantine d'Alvar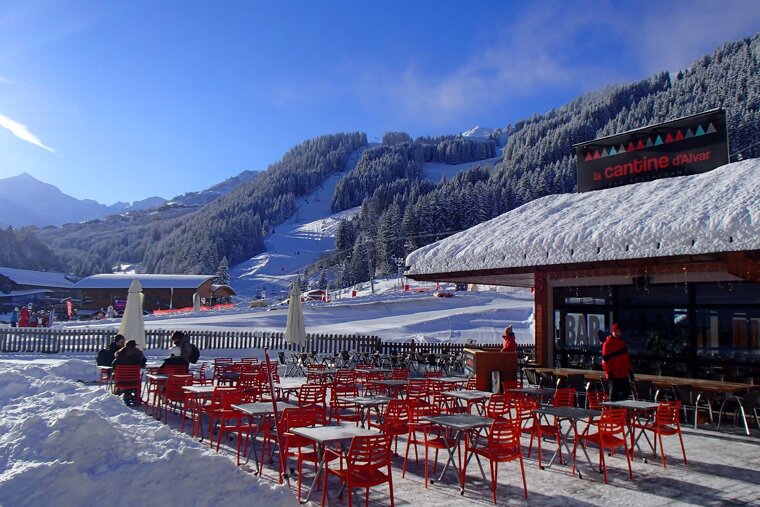 This piste-side restaurant is fantastically located right at la Chaudanne, so it's ideal for skiers or non-skiers and is open lunchtime and all afternoon. On a sunny day, the terrace is a great place to soak up the sunshine. As well as various vegetarian pasta dishes, pizzas and a veggie burger, the Cantine offers bio sandwiches. Fresh salads and chilled drinks or moreish hot chocolate are also on offer and best enjoyed on the sunny terrace.
Aux Petits Oignons
This small, friendly restaurant was one of the first in Méribel to offer vegetarian options. Starters include risotto with spinach and ricotta and onion soup with grilled Beaufort cheese. There is always at least one veggie main, such as rye and semolina quenelles with Parmesan, spinach, tomato and mushrooms. Aux Petits Oignons is located at Altitude 1600 and is open for lunch and dinner.
La Fromagerie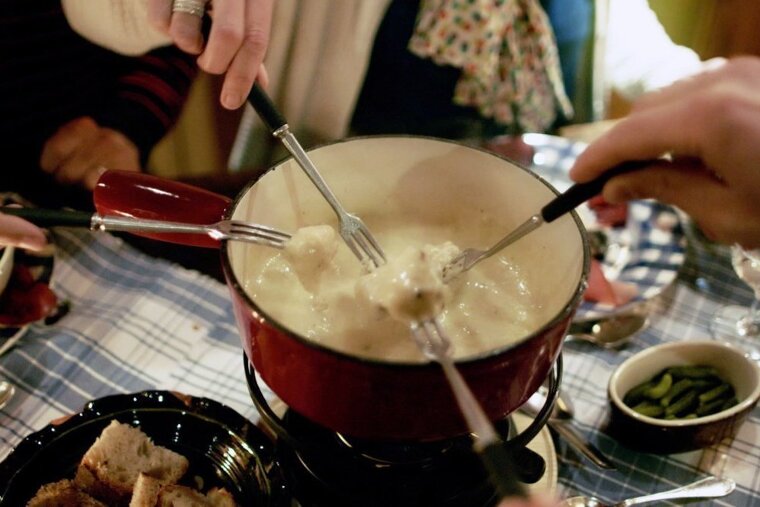 Downstairs from the excellent cheese shop in Méribel Centre is a Mecca for fondue-lovers. This traditional mountain dish of melted cheese is found in many local restaurants but the Fromagerie really stands out from the rest. Owner Christian selects the most mature and flavoursome cheeses and blends them to create a truly memorable fondue. Open evenings only.
Copiña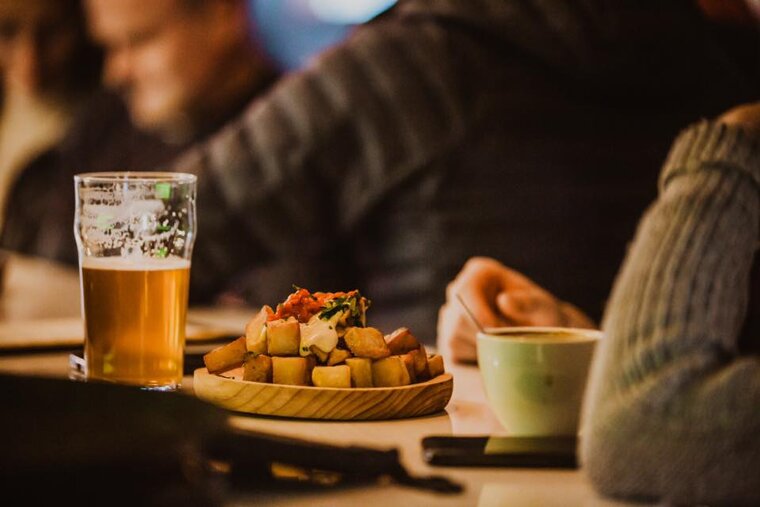 Méribel's Spanish tapas bar, Copiña, is located in the heart of resort and offers a few veggie bite-sized options. Their authentic homemade tapas take you back to the streets of Madrid with scrumptious Patatas Bravas, Padrón Peppers or some Tortilla. They should be washed down with one of their signature cocktails, a craft beer or a glass of wine.
Barometer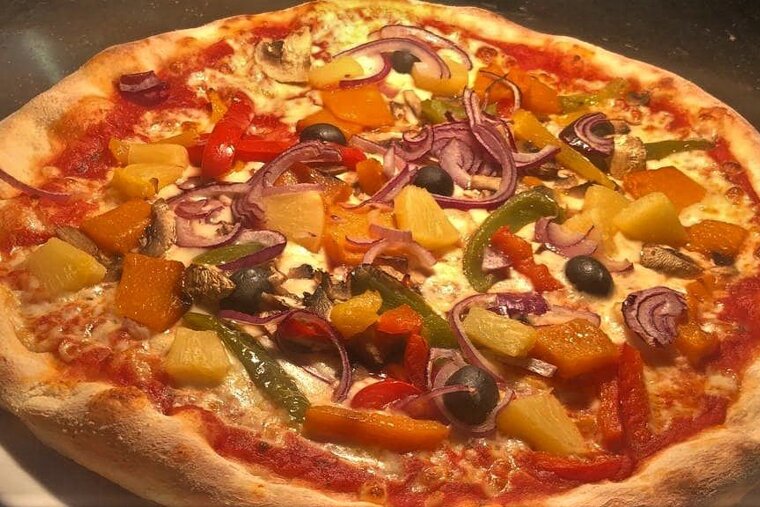 Hopping from Spain to Italy, Barometer's got a brand new chef this season but he's continued the tradition of serving incredible Italian fare while introducing some delicious veggie dishes such as a creamy vegetable lasagna. Of course, you'll also find the wood-fired oven pizzas they're famous for, all made in-house with fresh ingredients.
La Folie Douce
There are four restaurants in La Folie Douce and they all have veggie options available. From the Vegan Risotto at Le VIP to the veggie burger at their takeaway shack, The Butcher Shop. However, our favourite eatery in this mountain hot spot is the gourmet La Fruitière, where you'll find traditional Savoyard food including cheese platters and onion soup as well as vegan options like curried roasted sweet potato or grilled winter vegetables. If you don't have the time for a proper sit-down lunch, their self-service, La Petit Cuisine, also offers lots of vegetarian choices including a salad bar, veggie burgers and pasta.
The Brewer's Den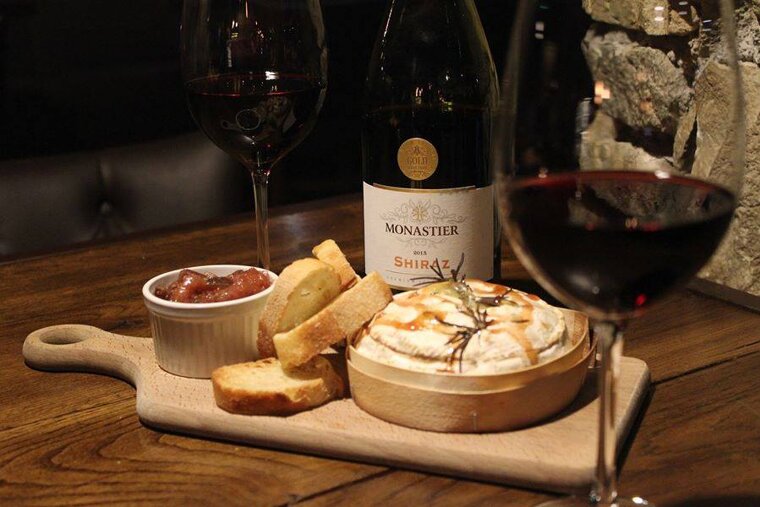 A smokehouse may not sound like the kind of place where you'll find veggie dishes but The Brewer's Den isn't your typical eatery. On their menu, there are some mouthwatering vegetarian and vegan choices such as Baked Camembert, Vegan Bratwurst and even a vegan dessert – Coconut & Vanilla Rice Pudding with Bilberry Compote.
At your accommodation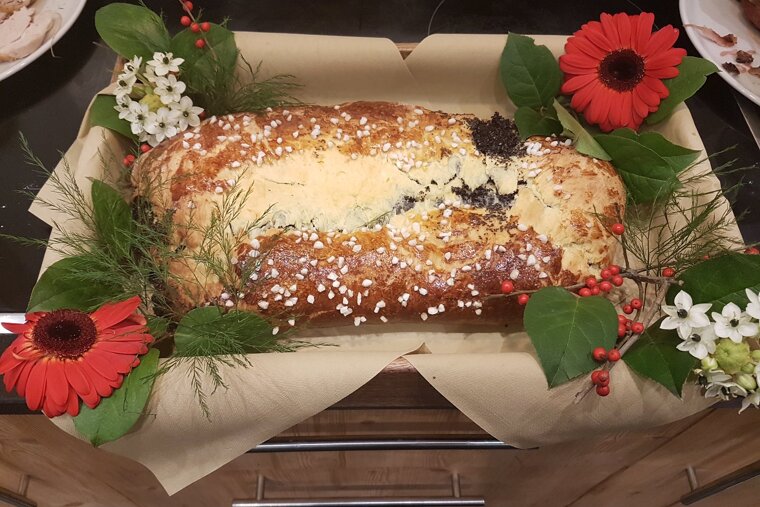 Dining in when in self-catered accommodation is often the chosen route for anybody following vegetarian, vegan or any choice of eating plan but this brings with it the chore of shopping, cooking and clearing up. Booking a private chef is no longer an extravagant thing to do and can solve all of these problems. This works especially well for groups where there are mixed desires at the dinner table – the devout meat-eater can dine with the strict vegan alongside the coeliac. Adding options to your holiday will be what will make it something memorable. Mountain Chefs offer a completely tailored service to suit your dining needs, and they do the shopping and the washing up! They're always happy to advise what they can offer or find a chef for as many nights as you would like.
Tim Ball is the founder of Mountain Chefs, a private chefs company operating in Meribel and Courchevel and offering a flexible approach to catering. Choose how many days you want, what kind of cuisine, what style, where...
Location
Meribel Valley, Meribel