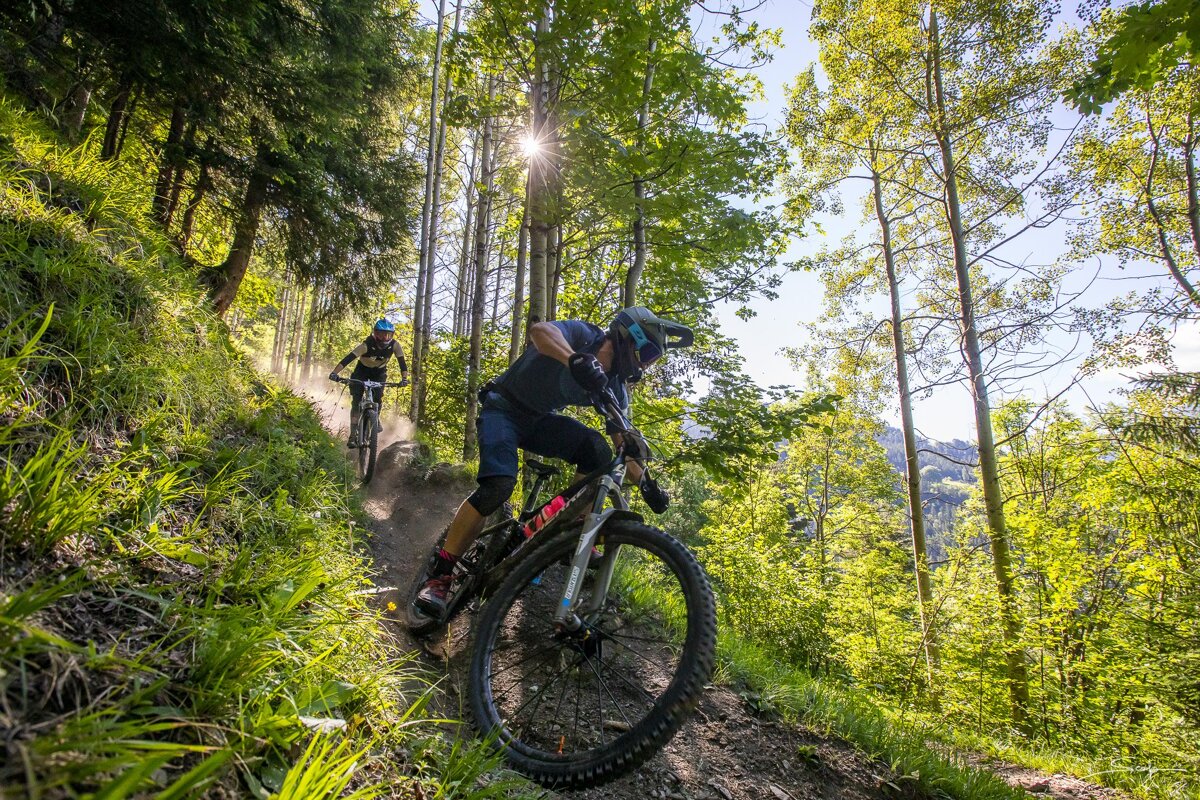 Enduro 2 MTB race
Enduro 2 is about living in the moment
The original pairs-format enduro race held over three days.
10,000m+ descent over 15 huge stages: 70% singletrack, 30% bike park.
With the especially negotiated one-off opening of the Olympe Telecabine, the race organisers are able to offer access to a vertical-km's worth of singletrack below Méribel resort, all the way to Brides-les-Bains at 572m altitude. The terrain is varied: man-made bike park to technical Alpine singletrack, the race is between 2,752m and 468m altitude. Open to experienced riders only (blue, red and black trails).
No course practice is available, it's a 100% on-sight ride.
The pairs format is all-male, all-female, or mixed-sex teams, and E-bikes and regular bikes are welcome. There is some limited availability for a one-day solo rider or teams that simply don't have three days to spare.
Watch this
Where & when
Méribel and the Three Valleys.
Event Schedule:
Day 1: 4,290m D-, 700m D+, 37km
Day 2: 3,100m D-, 260m D+, 36km
Day 3: 2,370m D-, 260m D+, 22km
Entering
Entry Categories:
Male/Mixed/Female
Relay Team of three
Ebike (one or both riders)
More inspiration...
Registration and further info via the website linked above.
Location