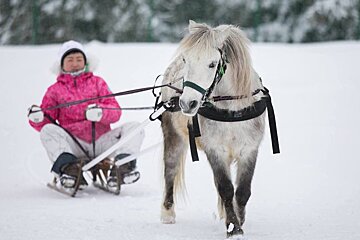 Non-skier things to do in Meribel
Can't ski, won't ski? It's not all downhill you know
Méribel is a great place to ski, but there are many activities to suit non-skiers of all ages.
When your family and friends want to go skiing, but it really isn't your cup of tea, don't panic. You don't have to ski or snowboard to enjoy a memorable holiday in a ski resort.
Here are some great ideas for you:
Buy a pedestrian pass and jump on a lift
Go to après-ski along with everyone else
Ride a skidoo, horse drawn sleigh or huskies
Book a tandem flight
Go snowshoeing or ski-touring
Go to the sports centre
Visit a spa for some relaxation
Book a restaurant for lunch
Go to see a film
Learn nordic skiing - you might just like it!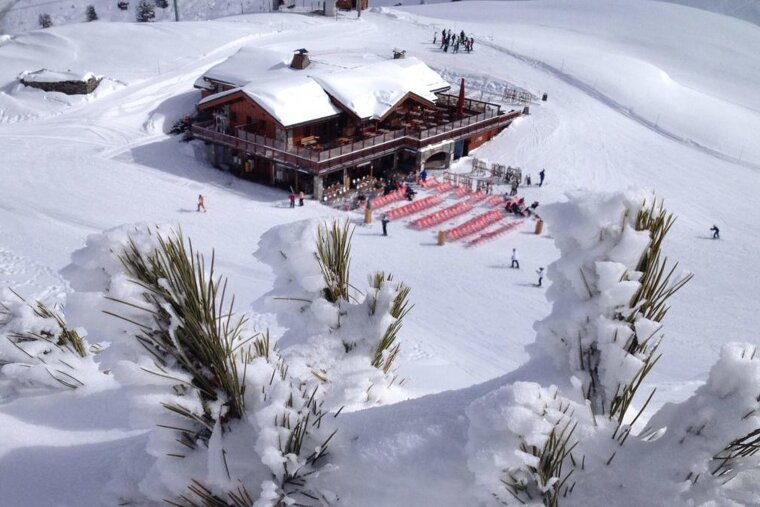 Snow fun without the skis
Buy a pedestrian pass
Enjoy the mountains as a non-skier by buying a pedestrian lift pass. It provides access to gondolas and lifts all over the Three Valleys, accessing winter walking trails and many mountain restaurants. Often the mountain restaurants can be reached on foot by ski lift, so it's entirely possible to meet up with your family and friends for some fine dining. Le Panoramic Restaurant at the top of Saulire, le Bouche à Oreille at 3 Marches and Le Plan des Mains restaurant at the foot of Mont Vallon are our pick of the best viewpoints and nicest restaurants. Lift employees will help you on and off the lifts and slow them down for you.
There are over 25km of brilliant hiking trails around the valley. Wonderful winter walking routes ranging from easy to difficult linking the various villages. They are regularly groomed and well signposted and all you need is a pair of stout walking boots to enjoy them. Our favourite walk is the very easy circular path around the Lac Tuéda above Mottaret. The frozen lake and jagged peaks make for a wonderfully picturesque setting, and there's a restaurant and slightly more distant refuge, where you can enjoy lunch in the sun. Top tip: plan to visit around the middle of the day as this valley loses the sun relatively early in the afternoon.
Après-ski with everyone else
You don't have to ski to enjoy "après-ski". Meet up with the rest of your group in a local bar and share stories from your day over a beer. Or go party at Folie Douce Meribel-Courchevel. Take the Saulire Express 1 gondola lift and spend the afternoon watching the amazing cabaret, then dance to the live, dynamic house band. Professional dancers, flying champagne bottles, singers strutting their stuff in exotic costumes and music so loud you can hear it on the opposite side of the valley – there's nothing in Méribel quite like La Folie Douce. Or head to the local ice skating rink for a fun evening set beneath the snow-clad Alps. Located next to the slopes this is another fun activity you don't need skis for.
Alternatively, grab a sled and head to the designated sledging zone or give 'tubing' a go. Open in the afternoons and early evenings, you can whizz and slide down the slopes on an inflatable ring. An ideal après activity with friends and family.
Drive a dog sled or a skidoo
Whether pulled by huskies, on a sedate sled drawn by horses, or riding your own skidoo, there is an excursion choice to suit all levels of adrenaline. You can opt to be the 'musher' of your own huskies, or take the less physical option and sit in the sled whilst the guide and dogs do all the work. It's very popular so we recommend you book in advance.
Relaxing in a horse drawn sled is a gentle and relaxing way to discover the magical Tuéda lake. The sleigh takes up to four passengers for a half or one hour tour of the lake and its surroundings.
To try your skills at the controls of a skidoo, there are specific circuits for snowmobiles as well as organised tours you can join, even heading out onto the trails after dark to have dinner at one of the mountain restaurants. The one-hour evening outings start from Le Hameau in Mottaret, and you can choose between a standard "discovery" tour or a sportier, high-adrenaline one. Remember to bring or borrow some goggles for this one.
Book a tandem flight
Take to the skies for a bird's eye view of the mountains with a tandem paragliding flight, or get even higher above the Alps with a tourist flight from Méribel's own airfield. You'll take off from the snow-covered Altiport and enjoy a spectacular flight either over the Three Valleys or you can go further afield towards les Arcs and experience amazing views of Mont Blanc from the air. It's an unforgettable experience and surprisingly affordable.
Snowshoeing and ski-touring
You can really get away from it all and disappear into nature on some snowshoes (raquettes). Either grab a snowshoe map from the tourist office and head out alone, or if you prefer a guided snowshoe walk, you can easily book a snowshoe excursion with an activity company to see a side of the mountains that most skiers will never see. Full-day, half-day and night-time options are available to take you into the heart of the mountains – from the highest peaks to the wildest valleys. Equipment and transport are usually included, check when you book.
If you've decided the days of skiing up the mountain all-day, every-day, are well behind you, those with previous skiing / snowboarding experience could try ski touring. Hire a guide and pull on some skins for an adventure away from the madding crowd.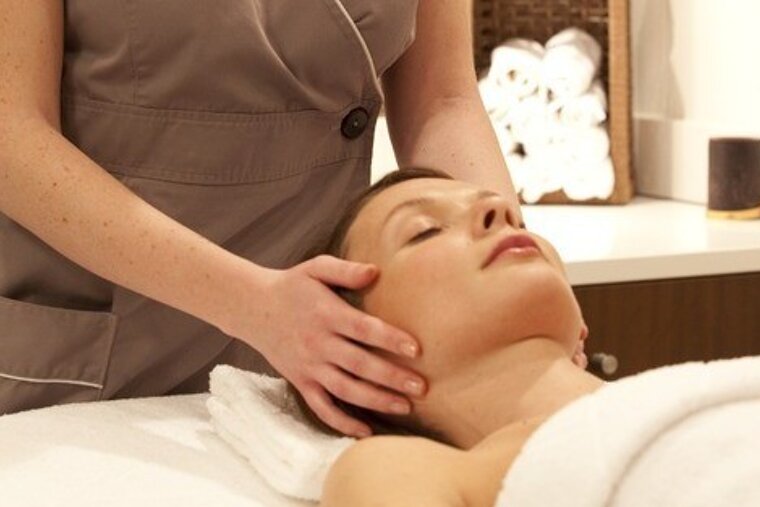 Not just a ski resort
Méribel is so much more than a ski resort. In fact, you can have a great time here without even setting foot on a lift.
Go for a swim
Méribel's Parc Olympique is the place to visit. Located in the heart of town, this legacy of the 1992 Olympic Games offers indoor activities to suit absolutely everybody. Try something new such as indoor climbing, splash in the pool, show off your skills in the bowling alley, skate or watch an ice-hockey match. Fitness fans will love the gym and the wide range of exercise classes: aqua-bike, paddle boarding, circuits or aqua-aerobics for anyone. They also have a spa area where you can relax and enjoy saunas, hammams, jacuzzis and treatments.
Book a treatment at the spa
Sound like too much activity? If you really just want to pamper yourself and read your book, or stare at the view, there are numerous spas and treatment rooms you can enjoy. Many hotels have luxury spas which are open to non-hotel guests, and mobile massage companies can arrange to visit you at your chalet or apartment.
Book a table
And when you feel hungry, enjoy some slap up French cuisine with a glass of fine local wine - you deserve it. Many local restaurants have well priced lunchtime set menus offering the same cuisine as their main menus, but often with considerable discounts. Some offer wine tasting sessions also.
Go see a film
Drop into the local cinema, grab a box of popcorn and catch up on the latest releases - look for VOST or VO (version originale) for English language films.
Skiing, but not skiing
Nordic skiing
Still looking for something to occupy your time? Cross-country skiing is an extremely popular mountain sport, known as 'ski de fond' in France. In Méribel there are 33km of prepared cross-country tracks situated in Lac de Tueda, Mottaret and in the Altiport area of Méribel, both with tracks of varying disciplines. You can hire equipment and arrange lessons locally.
More inspiration...
As you can see there is more than enough to keep you occupied here during a no-ski skiing holiday. So unpack all those books you planned on reading, you simply won't have time.