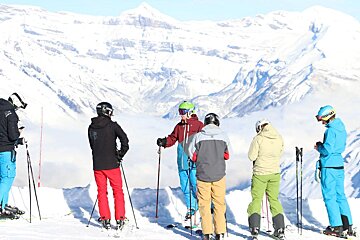 Covid Safety this winter in Meribel
Covid-19 protocols for a safe ski season
After a successful summer season, the French Alps are gearing up for what is set to be an unusual winter in the mountains. Many have already announced what measures they're going to take to ensure that everyone's safe on the slopes this winter. This is how the ski season is going to look like, summing up the ski resort's Covid-19 protocols.
Skiing and snowboarding are quite safe from a pandemic point of view. You're mostly outdoors, keeping your distance from other skiers and wearing protective gear like gloves, goggles and ski masks. However, there are places where maintaining a safe distance is more difficult. Lifts, public transport, ski schools, ski hire shops, accommodation, bars and restaurants are the main focus of these measures.
On the lifts
The ski resorts have had a couple of months this summer to test out their Covid-19 safety measures on lifts so they've fined tuned them for the winter. So far, they won't be limiting the number of people in the mountain at the same time, although this may change depending on how the pandemic develops.
This is how you'll be able to keep you safe on lifts:
Face masks will be mandatory for anyone aged 11 and over not only while riding the lifts but also while waiting to board
Public areas will be disinfected regularly
You should buy ski passes online in advance and use home delivery or resort pick-up boxes
Use of ground markings to ensure safe distancing while queuing
Hand sanitiser available at ski pass offices and lift boarding areas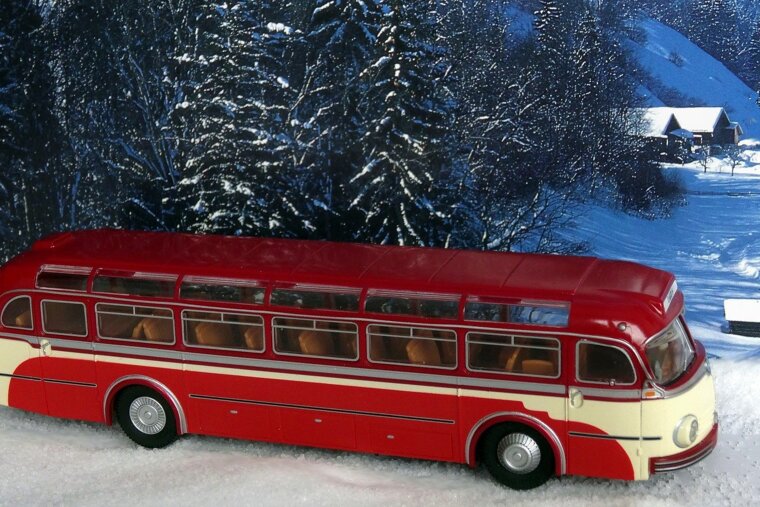 On public transport
Meribel has a great network of free shuttles connecting the resort and the pistes. This winter, there will be a protocol to follow while riding them:
Face masks will be obligatory on public transport
Drivers will be in charge of disinfecting the buses
You'll have to use separate doors to board and disembark the shuttles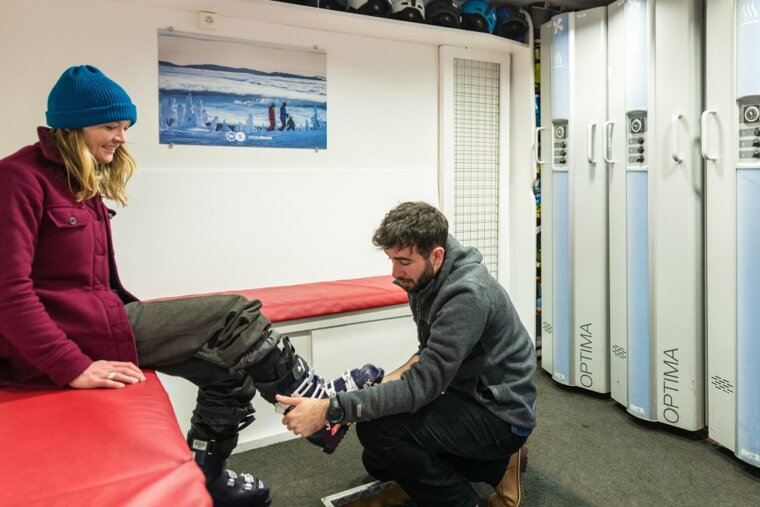 At the ski hire shops & ski schools
Kids and adults will be safe while taking ski or snowboard lessons and while renting their gear by:
Wearing face masks, which are obligatory for anyone aged 11 and over
Using hand sanitiser, which will be available in ski hire shops and ski schools
Knowing that the material and all the indoor surfaces have been disinfected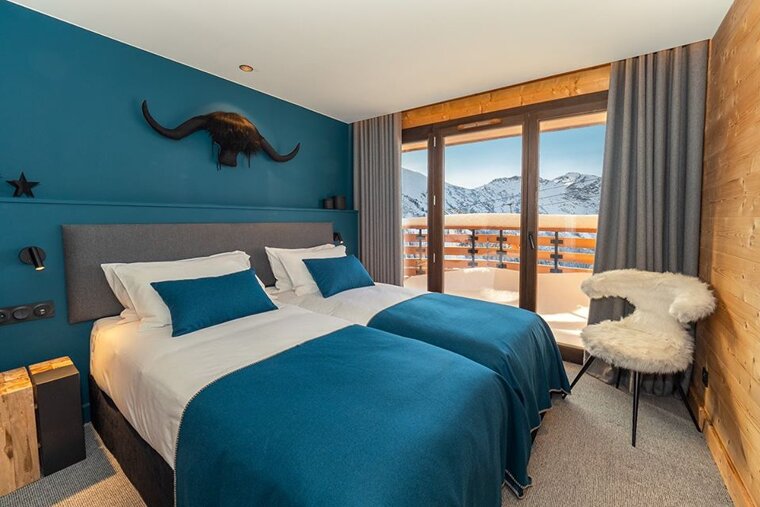 In your chalet or apartment
Self-catering will undoubtedly be very popular this winter – staying only with your group means fewer chances of getting infected. However, chalet companies are taking measures to ensure that catered accommodation is as safe as possible. This is what they're going to do:
Staff will be wearing face masks
All areas will be disinfected regularly
Booking policies have been updated and many accommodation providers now offer flexible cancellations and full refunds when trips are cancelled because of Coronavirus. Check for the Covid-Proof Booking symbol on our Apartments and Chalets pages
Implement contactless catered holidays – meals will be laid out before you sit at your table and cleaning taking place while you're out
In any case, your accommodation provider will be able to inform you about the specific measures they're taking – we recommend you ask them directly before booking.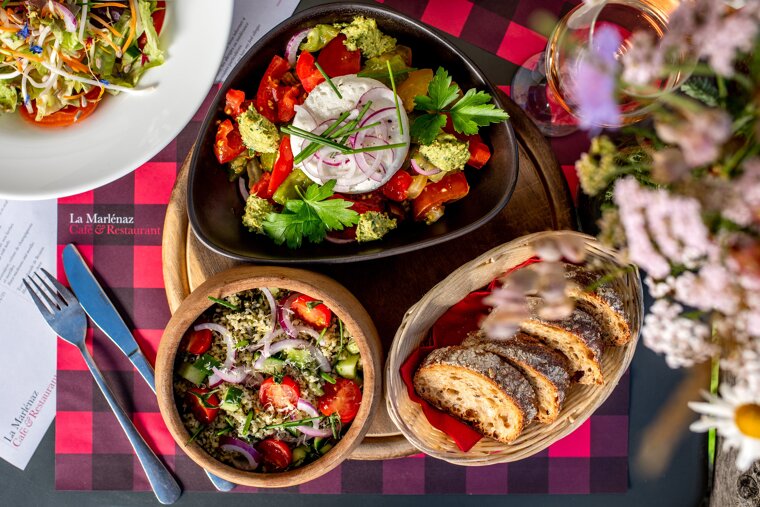 In bars & restaurants
It's not a proper ski holiday if you can't enjoy a spot of apres-ski or a piping hot pizza after a hard day on the slopes. That's why restaurants and bars in Meribel are implementing strict protocols to make sure everyone's safe.
Staff will be wearing face masks at all times and washing their hands frequently
Patrons will also have to wear masks, except when sitting at their tables
You will also need to show a vaccine passport or certificate ("Pass Sanitaire") to be allowed in
Table service only and at least 1 metre between tables
Hand sanitiser will be available
Surfaces and spaces will be disinfected regularly
Contactless menus are encouraged, be it by using QR codes, good old blackboards...
Contactless payment will also be preferred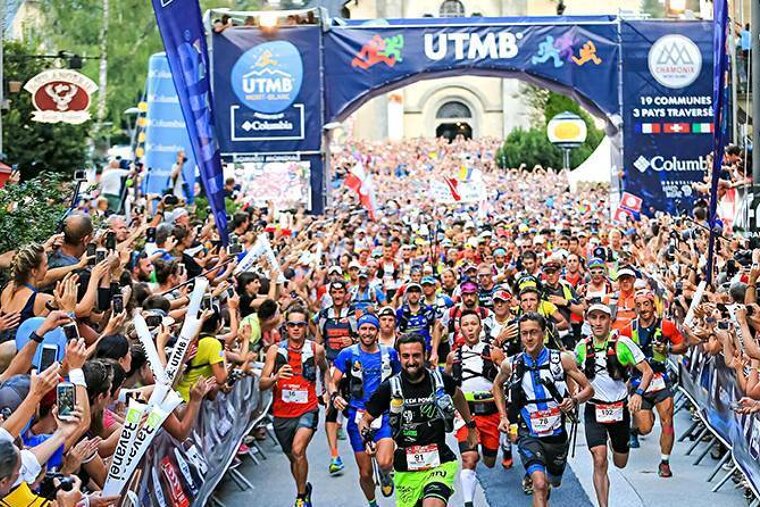 In events & activities
There will still be events and activities organised in resort but they'll have to follow a set of rules;
Face masks will be mandatory for anyone aged 11 and over
Attendance will be reduced by at least 50%
All areas and materials will be disinfected, and hand sanitiser available
Online booking online will be encouraged, and contactless payment preferred
Outdoor events and activities will be preferred
Cancelling policies will be more flexible
More inspiration...
Everyone's been working hard to ensure your ski holiday is as safe as possible this winter. Take a look at our Covid Update page to learn about the latest developments of the pandemic in Meribel and the best resources for more information.