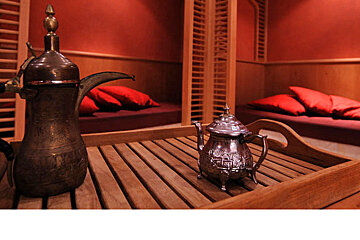 © Le Grand Spa des Alpes, Brides Les Bains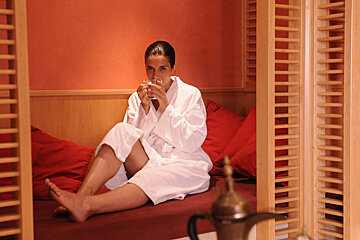 © Le Grand Spa des Alpes, Brides Les Bains
Le Grand Spa des Alpes, Brides Les Bains
Traditional spa with lots of cures and treatments
This spa is located in Brides-les-Bains, a town connected to Méribel via a bubble lift - the Olympe gondola. They offer lots of different treatments, from slimming and wellness cures to 'getting in shape' packages.
Relax and calm in a the Spa area with an outdoor swimming pool (only open in season), a Jacuzzi, Sauna, fitness room and Solarium. Enjoy a large range of invigorating and relaxing body treatments, facials and slimming treatments.
There is also a personal trainer service, and lots of fitness activities.
Open 8:00-20:00 in spring, summer and autumn, and 14:00-20:00 during winter.
In winter the spa is open from late December to the end of October.
Watch this
Worth knowing
A free shuttle bus operates during the day, every 10 to 15 minutes from 08:00 to 12:00 and from 16:30 to 18:45. In the evenings it operates every Tuesday between 20:00 and 23:30 from Brides les Bains to Meribel and from Meribel to Brides les Bains between 20:30 and 23:55.
Location