Top six burger restaurants in Meribel
One for the carnivores!
Here are our top six burger restaurants in Meribel.
La Taverne
A no frills affair, La Taverne offer classic burgers with a long running 'beer and a burger' deal available. A reliable option in the nice, chilled out atmosphere of a great local pub.
---
Evolution Bar
Evolution's most popular burger has to be the 'Bad boy', a home made burger, loaded with jalapenos, gherkins, bacon and salad. For something a little more fancy, try the 'Evo burger' with hollandaise sauce, caramelised red onion and rocket.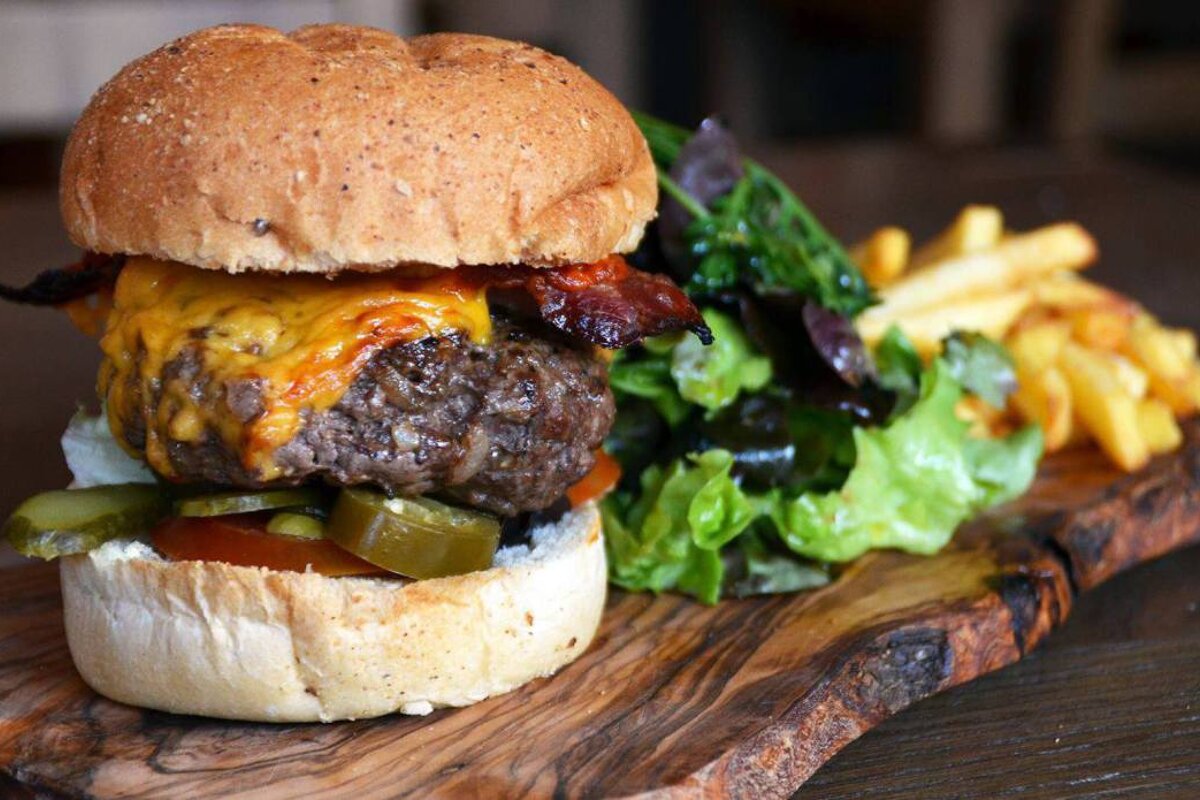 ---
Scott's Bar
Next to the tourism office, attached to the side of The Doron Pub is Scott's Bar. Scott's has been many things over the years including an underwhelming spell as a 'pan Asian' restaurant a couple of years back. Thankfully it has returned to being a proper pub with a selection of delicious burgers on the menu. A small menu, made really well. What's not to like?
---
The Rond Point
The Rond Point snack bar has long been a favourite among seasonaires and punters alike. They sell noodles but the burgers remain the most popular choice. Classic beef burgers and chicken burgers with the choice to add cheese or a rasher of real, thick, English bacon. The Ronnie also have a sit down lunchtime menu that includes a pricier, but very tasty burger. You even get to sit down at a table with a tablecloth on it – very posh.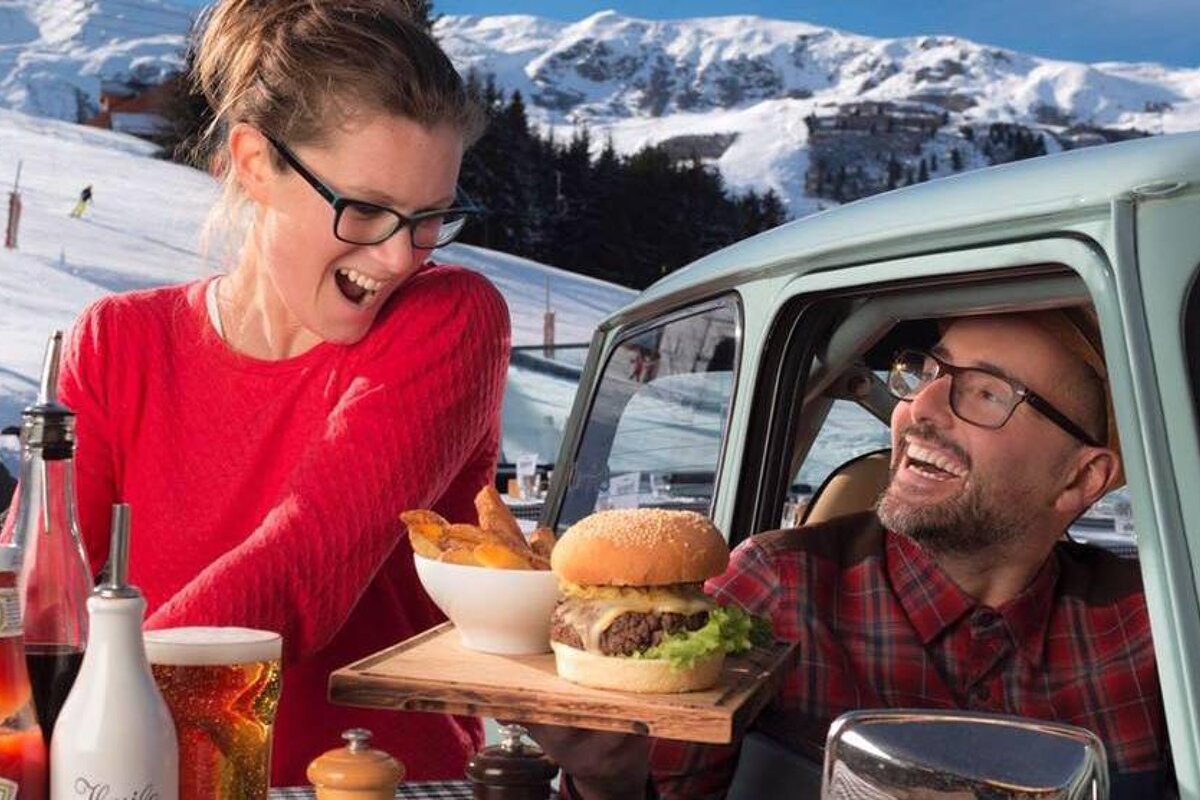 ---
Le Cepe
A little way down the road from the Rond Point, in the Plateau area, is Le Cepe . Definitely the most upmarket restaurant on this list and a little way off the piste, Le Cepe has an interesting menu with many of the dishes incorporating cepe mushrooms. The 'Cepe Burger' is probably the most decadent "burger" you're ever going to eat. A large fillet steak on top of crust bread, topped with fried foie gras and cepe sauce – delicious.
---
Mountain Burger
The 3 Valleys worst kept secret. With a string of newspaper articles touting them as the best burger in the alps, Mountain Burger is a hole in the wall on the side of the Sherpa Supermarket in Meribel Mottaret. There is often a lengthy queue at lunchtime of people waiting to get their hands on this mammoth burger. A big crusty slab of French bread with one and a half burgers, pickles, salad and a huge glob of melted raclette cheese. This one will definitely set you up for an afternoon on the mountain… that is if it doesn't make you need a nap instead.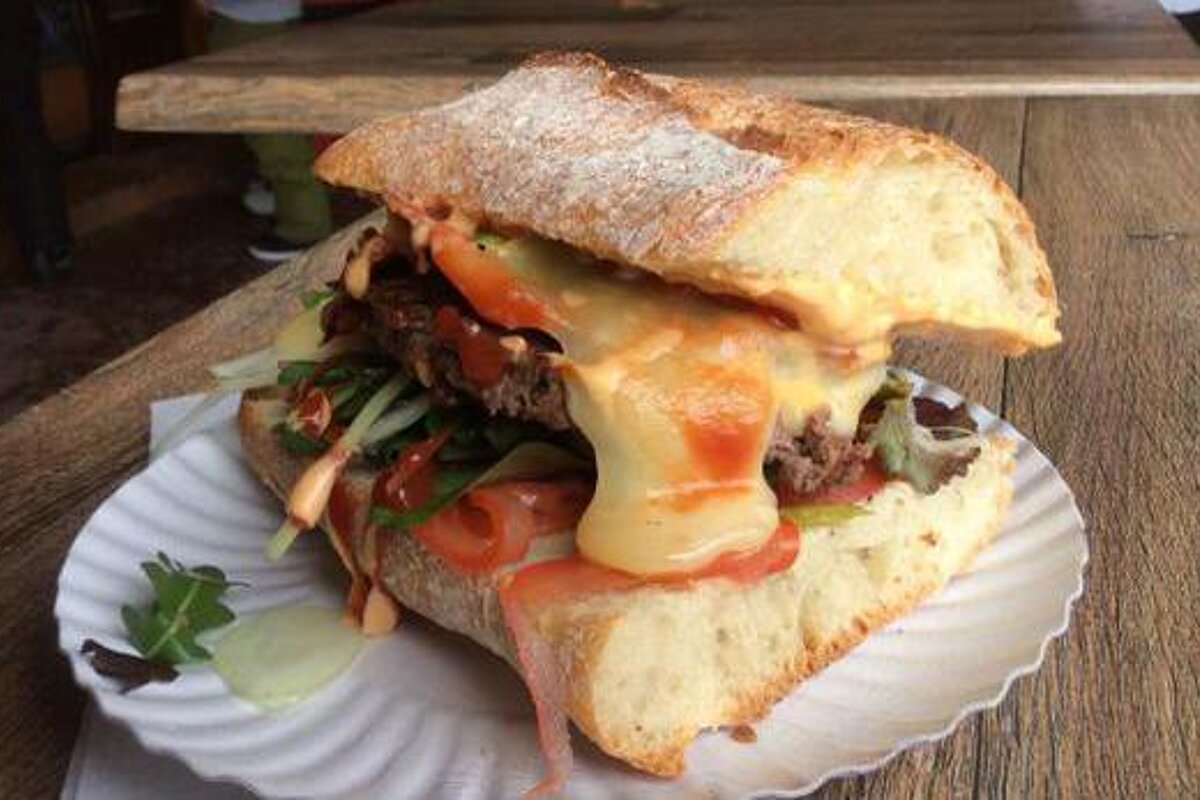 For more buns, burgers and the very best food, then head over to our Cafes, Mountain Restaurants & Restaurants pages.