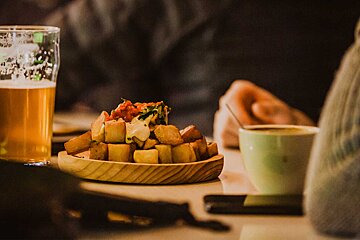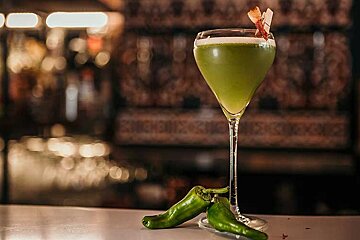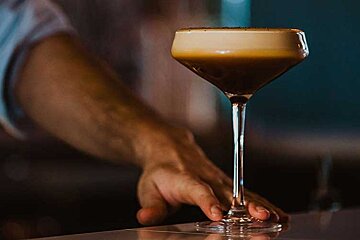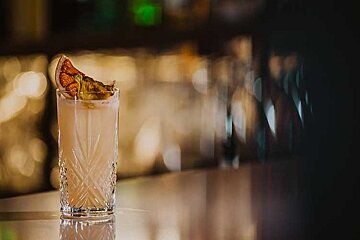 Copiña Tapas Bar, Meribel - Centre
Lively bar serving cocktails, craft beers, world wines and tapas
A stylish and sophisticated bar, Copiña has quickly established itself to be the après-ski hot spot for the winter season, offering a unique Spanish dining and drinking experience in the heart of the Three Valleys.
Located right in the centre of Meribel, Copiña is European Pubs Ltd's new venture after Jack's Bar and Evolution Café Bar and Brasserie.
Literally translating to 'a small drink', Copiña offers an exciting and rare Spanish influenced drinking and dining experience in an intimate and relaxed setting. You can indulge in an impressive range of drinks and tapas, including cutting edge cocktails, hand selected craft beers, world wines and Iberian-sourced tapas. The cocktails are made using homemade ingredients and innovative techniques and the craft beers and wines are carefully selected from all over the world. Six different world beers are regularly rotated on tap and wine is offered by the glass, allowing you to try your favourites.
To top off the Spanish experience, the Iberian influence shines through in their menu, which draws influence from Spanish tapas and uses only the finest, freshest, Spanish ingredients.
Opening hours are 16:00 to 01:00 every day.
Watch this
Location