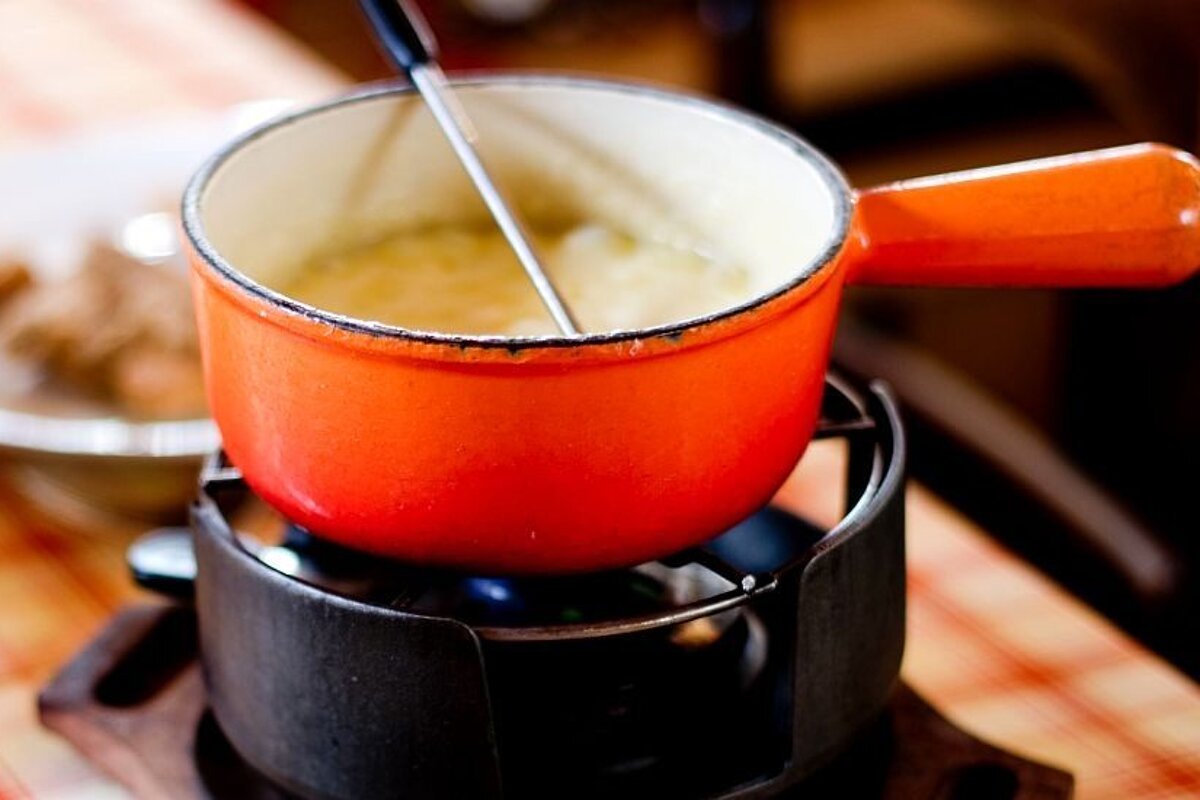 Best fondues in Meribel
Must-visit restaurants for cheese lovers
Most restaurants in Méribel offer a fondue Savoyarde. Here are a few which stand out.
Fondue may have fallen from fashion in the UK after the 1970s but it is still a much-loved favourite in the Alps and an integral part of any ski holiday. There's something about a bubbling vat of molten cheese that makes even the most fanatical "clean" eater abandon all restrain. After skiing around a mountain in sub-zero temperatures, you'll certainly deserve the billion calories in this ultimate cheese-fest.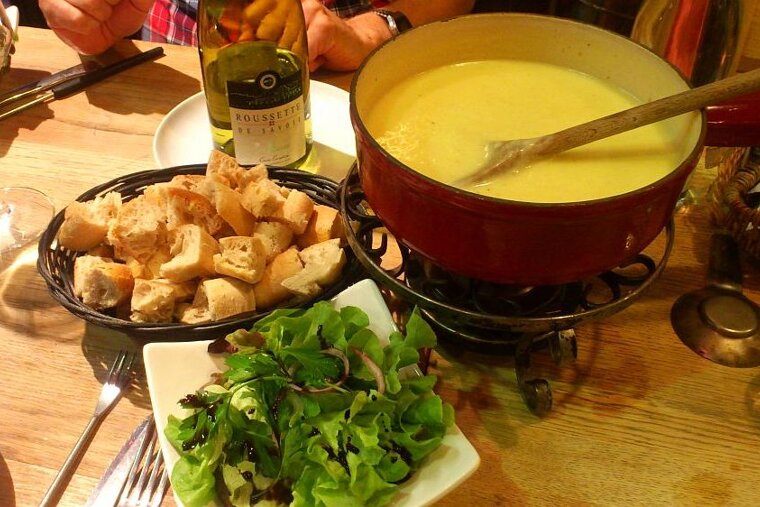 La Fromagerie Chez Fromton, Méribel Centre
Owner Christian runs Méribel's speciality Fromagerie, and he's a man who really knows his cheeses. In the downstairs restaurant, you can enjoy a choice of excellent fondues, each made from a blend of different matured cheeses. As an extra bonus, Christian breaks an egg into to the last crusty dregs to make the ultimate cheesy scrambled egg. If you are a real cheese-lover, ask the owner for a tour of his 'cheese cave'. Open evenings only.
Best for: fabulous flavour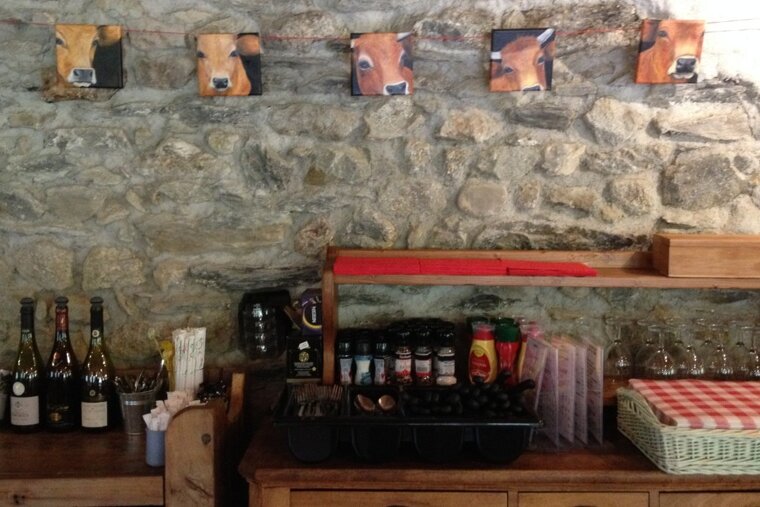 Refuge du Plan, above Mottaret
Hike into the hills above Mottaret for an unforgettable meal in a hidden-away mountain cabin. The Refuge du Plan offers quality traditional Savoy cuisine in a cosy wooden chalet in the Tuéda Nature Reserve. It's only a half hour walk or cross-country ski from Mottaret but you'll feel like a wilderness pioneer when you arrive. Expect a warm welcome from owner Damien Raffort and excellent, locally-sourced ingredients. Note that you need to book in advance, either for lunch or dinner, and there is a minimum group size of ten. Don't forget to bring head torches for the walk home. Open evenings only in winter.
Best for: an adventurous mountain experience
Hotel Adray Telebar
For a traditional fondue night out, head for the Adray Telebar, one of Méribel's original hotels. Lying across the piste just below le Rond Point, this characterful hotel feels untouched by time. The dining room still has the traditional furniture and heavy wooden beams of Méribel's first chalets – it's a time capsule of Méribel's pioneering early decades. Cosy, comfortable, unstuffy and welcoming, the Adray is a much-loved Méribel institution. The hotel will send a piste vehicle to fetch you if you don't fancy crossing the piste on foot. Open for lunch and dinner.
Best for: authentic period character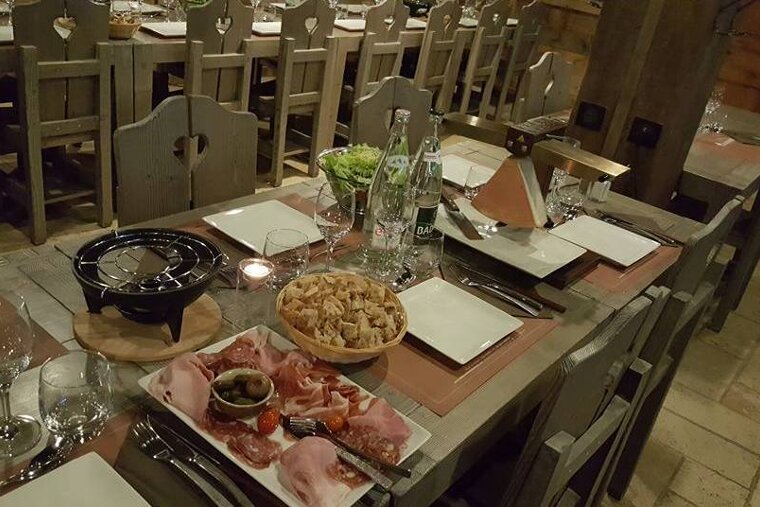 Le Clos Bernard
This is Méribel's 'secret restaurant', hidden away in the woods above the resort near the Altiport. Although it's only a few minutes ski, walk or horse-drawn sleigh ride from the village, you will feel as if you have discovered a magical hideaway, miles from civilisation. The quality of food and luxury-rustic charm have made le Clos Bernard a firm Méribel favourite despite, or perhaps because of, its secluded location. Choose between the five-cheese fondue and the fondue flavoured with morel mushrooms. Open for lunch and Wednesday evenings.
Best for: beautiful hideaway setting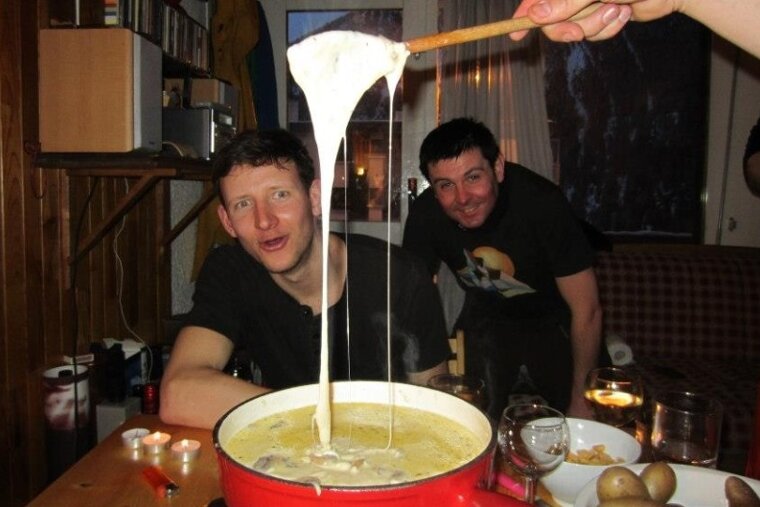 DIY Fondue Night
Why not enjoy a fondue in your own accommodation? The dish is simplicity itself to make and you can buy the ready-grated ingredients from any of the supermarkets in town. Almost all places which sell cheese will loan you the necessary fondue pan and burner in exchange for a deposit.
Best for: budget-conscious skiers.
Top Tips for fondue night:
Book ahead, whichever restaurant you choose.
Eat fondue at lunchtime rather than in the evening to avoid 'cheese-dreams'.
According to the locals, you should drink white wine not red, with your fondue. Savoy whites such as Apremont or Rousette have the necessary acidity to aid digestion.
Don't wear your best, dry-clean only clothes – the fragrance of fondue will seep into your garments and cling for days.
Don't drink water with your meal as it solidifies the cheese and makes it harder to digest.
Agree in advance on the forfeit if you drop your bread into the cheese: the French generally have to buy the next bottle of wine. British forfeits are often less polite, and generally involve doing something embarrassing.